Entrepreneurs are the backbone of the Economy of any country. Peyush Bansal is also a renowned Indian Entrepreneur; the Founder and CEO of the most reputed eyewear brand Lenskart.
This composition of information in this Peyush Bansal Biography will help you to learn A to Z about him. From where did Lenskart founder complete his education? How did he spruce up his career so beautifully? And how did he build Lenskart?
Peyush Bansal Biography
Piyush was born on 26 April 1985 in Delhi, as per the birth year Piyush Bansal age is 37 years now. His father's and mother's name is not available but Piyusha Bansal wife name is Nidhi Mittal Bansal. They have one kid only named Evan.
| | |
| --- | --- |
| Full Name | Peyush Bansal |
| Birth Date | 26 April 1985 |
| Age | 37 Years (2022) |
| Birth Place | Delhi |
| Father's Name | Not Available |
| Mother's Name | Not Available |
| School Name | Don Bosco School, New Delhi |
| College Name | McGill University, Canada Indian Institute of Management, Bangalore |
| Spouse | Nidhi Mittal |
| Kids | Evan |
| Profession | Entrepreneur |
| Business Name | Lenskart |
| Position | Founder and CEO of Lenskart |
| Net Worth | Approx $80 Million |
Peyush Bansal's Educational Journey
Let's start with Peyush Bansal's Educational journey. He studied at Don Bosco School, New Delhi. During 11th and 12th class he simultaneously started preparation for IIT but unfortunately couldn't crack it. But being stubborn he had decided to go to Canada for Engineering.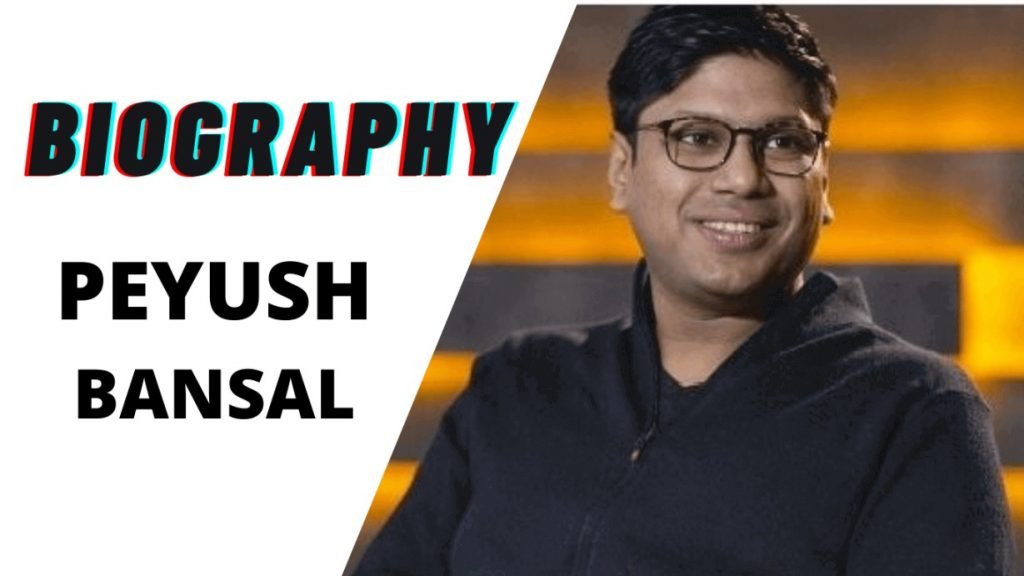 However, Peyush Bansal convinced his parents and left India in 2002 for engineering in Canada. He enrolled as an engineering student (in Electrical Engineering) at McGill University, Canada. He is a postgraduate from IIM, Bangalore.
Peyush Bansal's Early Career
During 4 years of engineering, he did a part-time job as a receptionist at his university. While doing this part-time job he eventually started learning coding which later became a full-time job in the summer.
He had also applied for the internship at Microsoft, and the best part is that he also got a call from there but unfortunately couldn't clear the interview. As I mentioned before this stubborn guy didn't accept this defeat and gave another trial after the preparation of one year and became successful with the three-month internship in Microsoft.
Later on, he did a job at Microsoft as well, from where he got a life-changing experience. At a moment he suddenly decided to switch his job from Microsoft after one year and planned to do something his own in the field of e-commerce. For that, he came back to India and plant many start-ups, about which a briefing is available below:
Peyush Bansal's Start-ups
Initially, he started a website named searchmycampus.com in 2008 to help college students by solving their housing and related problem. This start-up was conducted on the feedback of Delhi University students.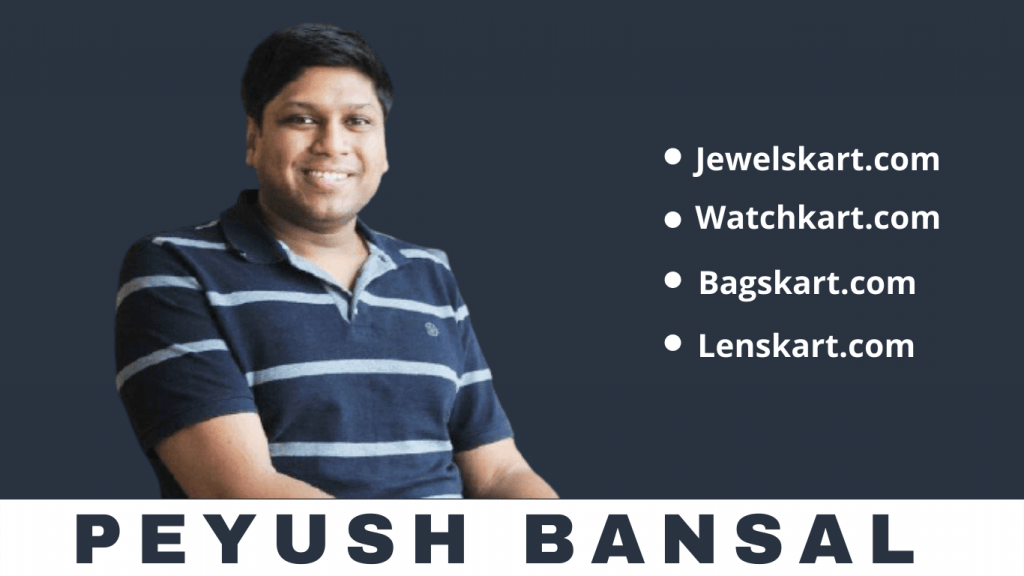 He improved his business by dealing with college students, and commercial advertisements and registered his company as Valyoo Technologies in June 2008, and another side in December 2008 shut down searchmycampus.com to focus on a new venture.
After the closure of searchmycampus.com, he enrolled in the Indian Institute of Management (IIM), Bangalore for the Post Graduation diploma in entrepreneurship. While studying at IIM he prepared for his venture simultaneously and then Lenskart was founded in 2010.
Valyoo Technologies Private Limited
Valyoo Technologies was registered in 2008 by Peyush Bansal. It is a New Delhi, India-based online wholesaler of luxury fashion accessories. It includes the following e-commerce websites:
Watchkart.com
Bagskart.com
Lenskart.com
Lenskart is the most reputable Indian eyewear brand, founded by Peyush Bansal, Amit Chaudhary, and Sumeet Kapahi in November 2010. Eyewear products include eyeglasses, sunglasses, reading glasses, contact lenses etcetera.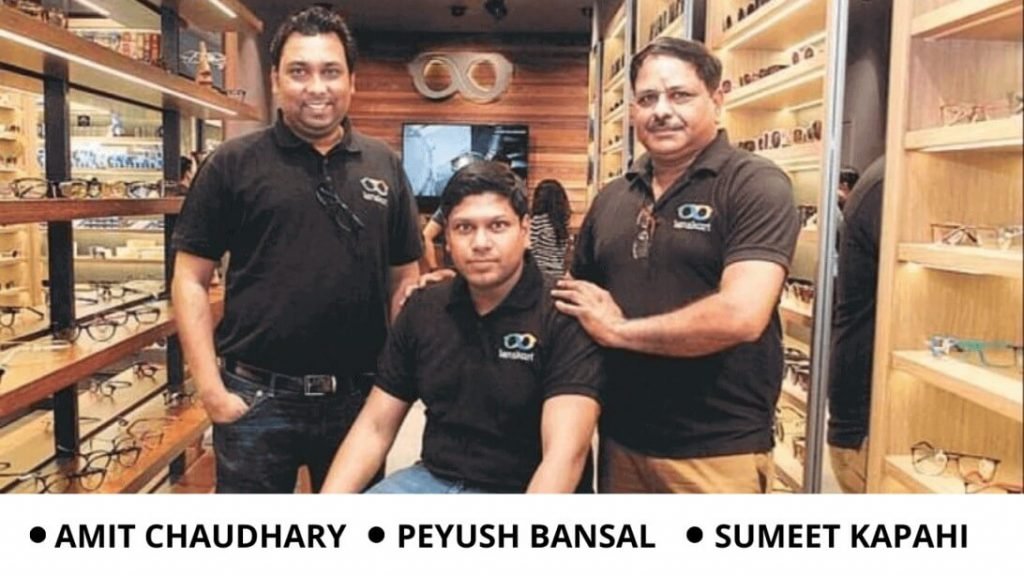 Lenskart.com is an e-commerce website from where one can purchase Chashmas online. On the other hand, Lenskart is running with more than 500 offline stores in more than 150 cities across India.
Lenskart Brand Ambassador
The first brand ambassador of Lenskart was Katrina Kaif. She was appointed as the brand ambassador of Lenskart in October 2017.
In March 2019, Lenskart has appointed a renowned YouTuber Bhuvan Bam as its first male brand ambassador, to fulfill the objective of connecting with the Indian youth and now Peyush Bansal has appointed Karan Johar as the Brand Ambassador of Lenskart. You can see Peyush and Karan Johar in Lenskart ads.
Peyush Bansal Net Worth
Piyush Bansal's experience at Microsoft and his hard work have proved that success does not seek an IIT degree, it takes passion to convert a dream into reality. Peyush Bansal net worth of $80 million and Lenskart has hit the $10 billion market.
Peyush Bansal's Awards and Recognitions
The list of awards is as follows:
The British Honor's Award
Emerging entrepreneur of the year in Indian e-tail Awards 2012 by Franchise India
The Marketing Sherpa Email Awards 2014
Yuva Awards for 2015
Peyush Bansal On Chartered Accountant Controversy
In the Shark Tank India Show, Peyush has invested in a startup that makes robots, after their deal, he said "Ek advice hai, CA se dur raha karo." He said that in a funny manner but the CA community took it seriously and soon "#Boycott_Lenscart" went viral.
In response to this controversy, he apologized by tweeting a photo, you can see his post here.
A message from the heart… pic.twitter.com/0bV9OKlmMQ

— Peyush Bansal (@peyushbansal) January 10, 2022
Peyush Bansal in Shark Tank India
Lenskart CEO and Founder Peyush Bansal's following has grown tremendously after joining Shark Tank India. People are very fond of his simplicity in the show. Peyush invested in many startups, mostly investing in young entrepreneurs who have a clear vision in their life.
By the time this article is being written Peyush has invested approximately Rs 4.1 Crore in 16 startups.
Final Words
The Lenskart founder certainly revolutionized the eyewear market. He has built the largest eyewear brand in India and now his vision is to make Lenskart the largest eyewear brand in the world.
Have you ever tried Lenskart's glasses? Let us know in the comment box below.
FAQs
Is Peyush Bansal married?
Yes, Peyush is married to Nidhi Mittal.
What is Peyush Bansal's age?
What is Peyush Bansal's net worth?
Peyush Bansal's net worth is approximately $80 Million.