India is changing and the biggest example of this is our women entrepreneurs. We can see that women entrepreneurs are emerging with their startups in the last few years. From Namita Thapar to Vineeta Singh and Ghazal Alagh, Falguni Nayar many more women entrepreneurs are leading India globally.
Welcome to The Namita Thapar Biography.
We are here to let you know about one of the great women entrepreneurs of India, Mrs. Namita Thapar. Who is Namita Thapar? What does she do? Why is she an inspiration to all? What is Namita Thapar Husband, Age, Net Worth, Children, and Qualifications? Here we are going to reveal everything in this Namita Thapar Biography.
So, without wasting any time, Let's jump straight to Namita Thapar Biography.
Namita Thapar Biography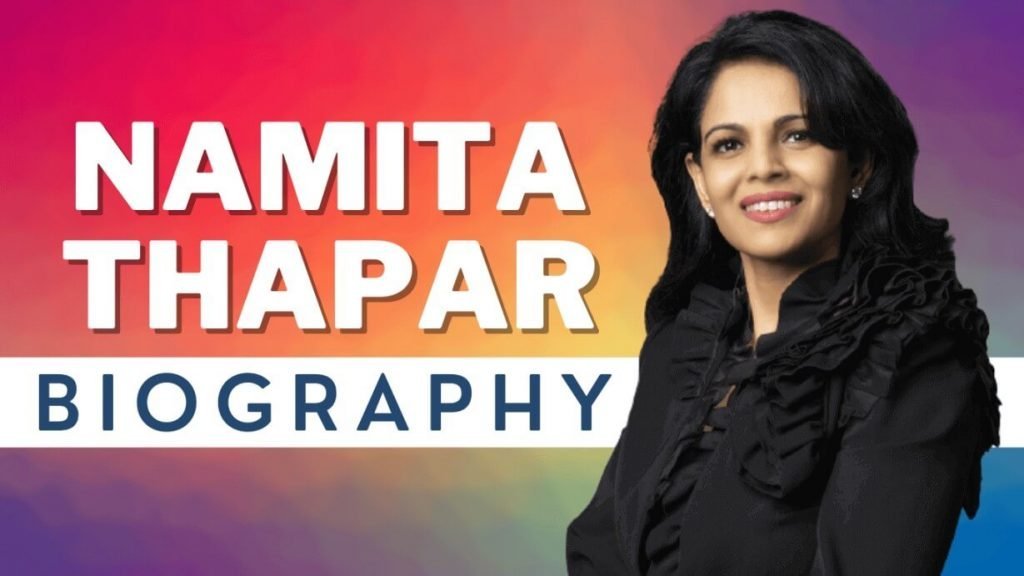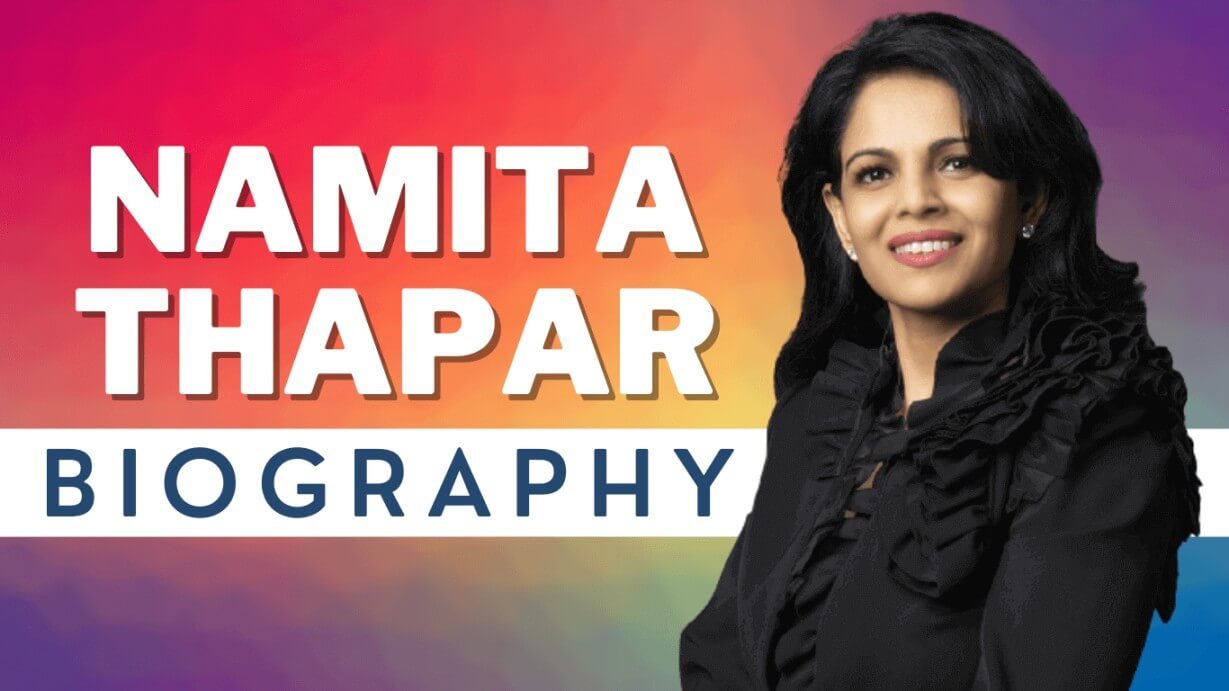 Namita Thapar was born in a traditional Gujarati family in Pune, Maharashtra on 21 March 1977. Her mother's name is Bhavna Mehta and her father's name is Satish Mehta who is the founder of EmCure Pharmaceuticals. The name of Namita Thapar husband name is Vikas Thapar and he is the President of Corporate Development & Strategies in EmCure.
Namita's secret behind being so ambitious is her mother's nurture. In an interview, she stated "that my mother never told me "Raja-Rani ki kahaniya" as bed stories, instead of this she used to show me business magazines, women entrepreneurs walking in high heels with full confidence. My mother wanted me to be an ENTREPRENEUR, an independent woman. My mother is my role model", she added.
| | |
| --- | --- |
| Full Name | Namita Thapar |
| Birthdate | 21 March 1977 |
| Age | 44 years |
| Father's name | Satish Mehta |
| Mother's name | Bhavna Mehta |
| Husband | Vikas Thapar |
| Kids | Veer and Jai |
| Profession | Entrepreneur |
| Qualifications | C.A. (Institute of Chartered Accountant of India, ICAI)MBA (Fuqua School of Business) |
| Business Name | EmCure Pharmaceuticals Ltd. |
| Position | Executive Director |
| Instagram | namitathapar |
Namita Thapar Education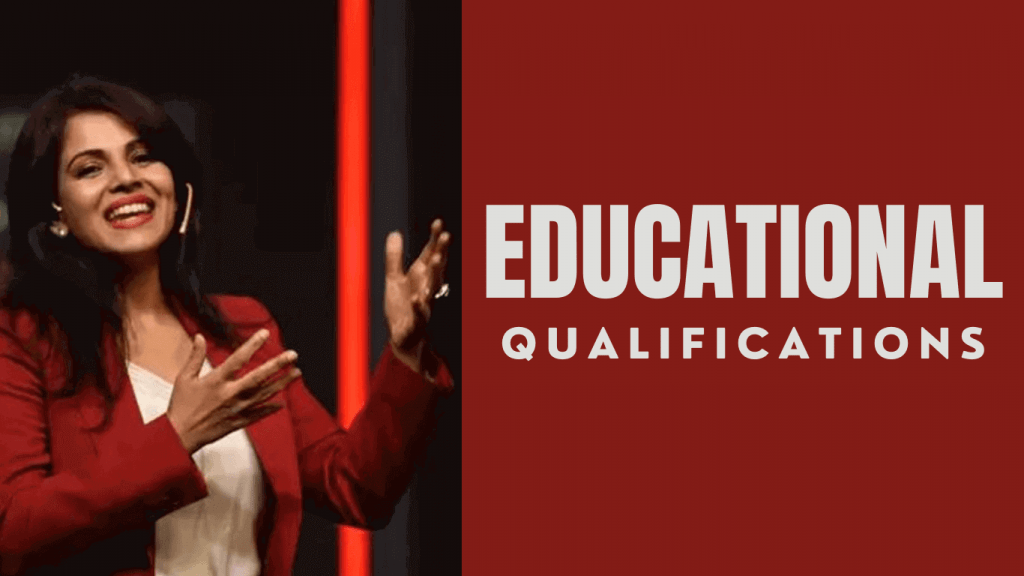 Namita did her schooling somewhere in Pune, Maharashtra. Education was given a lot of importance in her family. No doubt she was a brilliant student and got the first position in all the classes.
At the age of 21, she completed a Chartered Accountant degree from the Institute of  Chartered Accountants of India (ICAI).To fulfill her mother's desire later she went to the U.S.A. for further studies. She did M.B.A. from The Fuqua School of Business, Duke University in Durham, North Carolina. Namita's parents were too supportive towards her career and gave her the best education she needed. Just as Namita Thapar's education was the priority of her family every girl's education should be the priority of her family instead of her marriage.
EmCure Pharmaceuticals Ltd.
EmCure Pharmaceuticals Ltd. was founded in 1983 by Namita's father Mr. Satish Mehta. The company named EmCure because of the purpose and core belief of making Effective Medicines to CURE patients.
The headquarters of EmCure is situated in Pune, more than 11,000 employees are working in the company with a presence in 70 countries. The company has a turnover of 6000Cr ($750 Million).
Key People
Namita Thapar- (Executive Director)
Vikas Thapar-(President- Corporate dev & Strategies)
Satish Mehta- (President-R&D)
Namita Thapar Career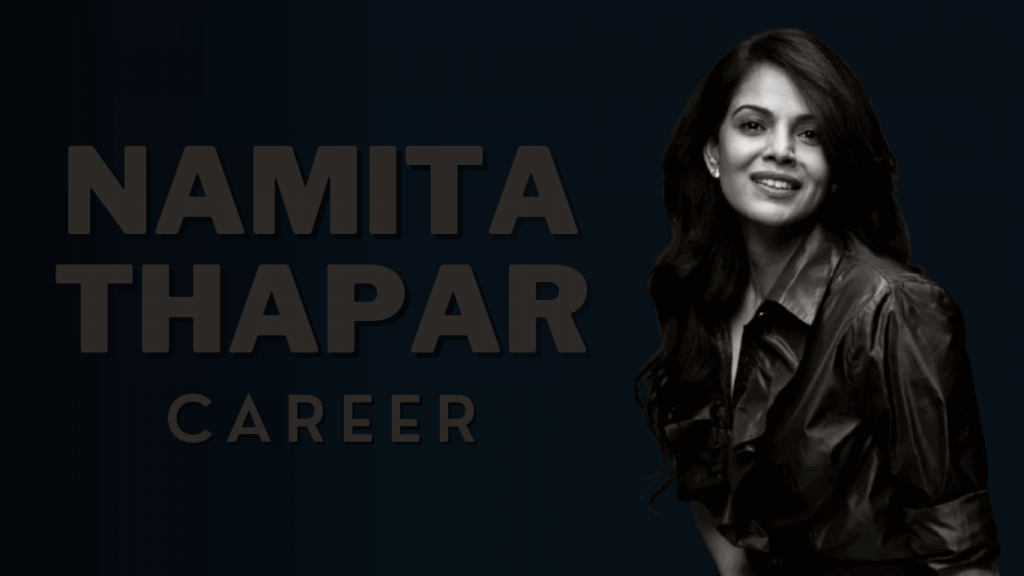 Namita's career started when she completed M.B.A. from Duke University and joined Guidant Corporation, U.S.A. She has worked at different positions in two different companies for 6 years in the US.
She believes that these 6 years in the US gave her experience which she has not got during CA and MBA. After having experience of 6 years she decided to go back to India and join her father's company EmCure as CFO.
Namita joined EmCure in the year 2007 and worked as CFO (Chief Finance Officer) but now she is the Executive Director of the Company and Namita Thapar's husband Vikas Thapar is also works with EmCure.
Namita is a member of the Board of Directors in the same college (Fuqua School of Business) from which she did her MBA.
Namita Thapar is the founder and CEO of Incredible Ventures Ltd. It is a company that provides education to 11-18 years old students about entrepreneurship. Incredible Ventures Ltd. is the master franchisee of YEA (Youth Education and Arts) of the USA. In India YEA is running in 6 cities; Mumbai, Pune, Bangalore, Chennai, Ahmedabad, and Delhi.
Namita is also serving as a trustee on the TiE Mumbai Board of trustees. TiE stands for technologists, Investors, and Entrepreneurs. She is also a member of the Young President Organisation.
Being an entrepreneur she is also a motivational speaker at various prestigious forums like Harvard Business School, the Indian Institute of Management (IIM), the ET Women's Conference, and FICCI etcetera.
Namita Thapar Net Worth
Namita Thapar net worth is estimated at about 600 crores as of 2021. She is absolutely a leading successful businesswoman.
Namita Thapar Book
Being an entrepreneur Namita Thapar wants to share some events from her life that can inspire the new entrepreneur by the Namita Thapar Book with a very cool title 'The Dolphin And The Shark'. Namita Thapar wrote this book in a very short period of time of 3 weeks. 'The Dolphin And The Shark' was published in August 2022.
Namita Thapar Awards
The Economic Times '40 Under Forty ' awards: This award aims to acknowledge the goals of India's Young Generation (Under 40) by encouraging them in the field of Entrepreneurship and Innovation.
Barclays Hurum Next Gen Leader Recognition.
Economic Times 2017 Women Ahead List.
World Women Leadership Congress Super Achiever Award.
Uncondition Yourself With Namita Thapar
Namita started a Youtube channel named "Uncondition Yourself With Namita Thapar", the first video on this channel was uploaded on January 20, 2021.
Youtube channel "Uncondition Yourself With Namita Thapar" is a public awareness initiative on women's health. This channel has a talk show format so that one can find a heart-to-heart, inspiring, and emotional conversation between expert doctors and real patients- their stories, their emotions, their resilience in their own words.
The basis of the channel is to break the taboos and myths and to put up the reality cum facts about women's health.
Namita Thapar's G2B Partnership with Govt. of India
There are some G2B partnership policies initiated by Prime Minister Narendra Modi, like Niti Aayog's 'Women's Entrepreneurship Platform, the 'Digital Health Task Force' and 'Champions of Change', she is also associated with these Government initiatives.
Namita Thapar In The Shark Tank India
Shark Tank India is an Indian Franchisee of an American show streaming on Sony TV and the Sony Liv app nowadays. Namita Thapar is also a part of the show as Shark (Investor/Judge). In this show, entrepreneurs come from all around the country and pitch their ideas to the Sharks, according to interest, Sharks invest in their businesses. As of the time this article is being written, Namita Thapar has invested in 25 companies in The Shark Tank India.
Final Words
Namita Thapar is such great inspiration with a great personality for Indian women. She has her own rules, her own philosophies about the society around us. She has very nicely explained her point of view in an interview at "Josh Talks".
Let us know in the comment box, what did you learn from the Namita Thapar Biography.