We all know the most caring person in our life is our Mother. No doubt a mother can go to any extent to protect her child.
With this write up we are sharing a very sensitive story of an Indian Mumma Entrepreneur, Ghazal Alagh, co-founder of MamaEarth. Ghazal founded MamaEarth with her husband Varun Alagh just only because of their child Agastya. There is a sentimental story behind the establishment of MamaEarth or can say a story of parents who are protecting their child from harmful baby care products containing toxins. So let's jump straight to Ghazal Alagh biography.
Who is Ghazal Alagh?
Ghazal Alagh is an Indian entrepreneur, known as Chief Mama because of her business, named MamaEarth. She is the co-founder of Mamaearth. Mamaearth is India's fastest growing personal care brand includes baby care, skincare, face care, hair care products for the whole family.
| | |
| --- | --- |
| Full Name | Ghazal Alagh |
| Father's Name | Kailash Sahni |
| Mother's Name | Sunita Sahni |
| Birth Date | 2 September 1988 |
| Age | 33 Years |
| Spouse | Varun Alagh |
| Kids | Agastya Alagh |
| College | Delhi Public School |
| Education | BCA (Infirmation Technology), Panjab UniversitySummer Intensive Course in Modern Art – Design and Applied Arts |
| Profession | Business |
| Position | Co-Founder & Mama Chief |
| Business Name | Mamaearth |
| Net Worth | Rs 7500 Crore |
Ghazal Alagh Biography
Ghazal Alagh was born on 2 September 1988 in Gurgaon, Haryana. She used to live in Chandigarh and completed her BCA in Information Technology from Panjab University in the year 2010. She is the only girl child in her family who got the chance to prove herself just because of her parent's thinking, and their point of view towards independence, career, and future.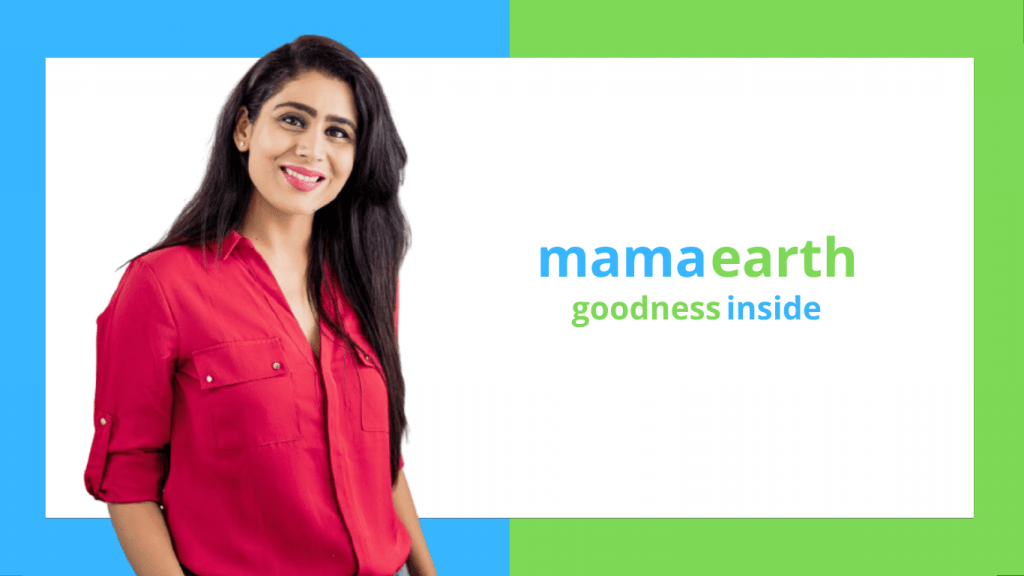 After the completion of BCA in Information Technology, she enrolled in the School of Visual Arts for the Summer Intensive Course in Modern Art – Design and Applied Arts in the year 2013. In the same year, she joined the New York Academy of Art for the Intensive Course in Figurative Arts.
While graduating she joined NIIT (National Institute of Information Technology) in June 2008 and left the company after 2 years and 6 months in December 2010. NIIT is a Corporate Training Company established in the year 1981 for the development of skills of individuals, enterprises, and institutions. Ghazal Alagh did a job in this company and trained managers and engineers from various IT Companies.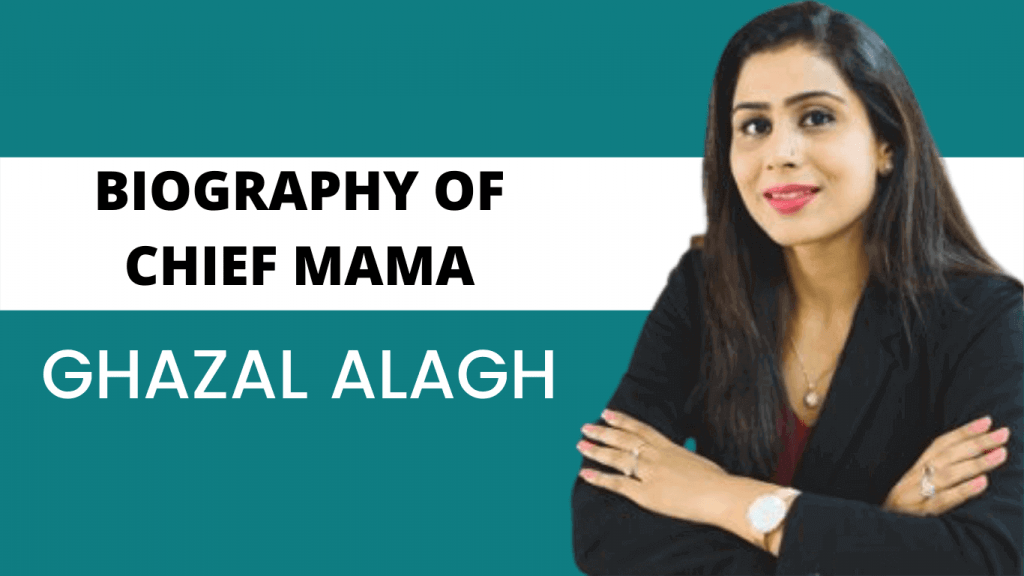 In February 2012, Ghazal started dietexpert.in, on which they plan a customized diet chart for their customer on the basis of their weight, age, lifestyle, and blood group. Dietexpert.in had 300 registered users and 2K followers. Dietexpert.in was shut down after serving 1 year and 2 months in the year 2013.
In the year 2016 Ghazal Alagh founded MamaEarth with her husband Varun Alagh. Despite not having a business background the couple put the foundation of MamaEarth. the reason behind this start-up is described thoroughly ahead.
Ghazal Alagh Personal Life
Mamaearth owner/founder Ghazal Alagh was born in Gurgaon, Haryana. Her father Mr. Kailash Sahni is a businessman and her mother Sunita Sahni is a homemaker. Ghazal tied in nuptial relation with Varun Alagh in the year 2011. The couple has one son Agastya Alagh and is again blessed with a baby boy this Thursday (10 March 2022).
Foundation of Mamaearth
Being a mother Ghazal was always worried about her son Agastya because he had a problem named eczema, it is a condition in which the skin of an individual gets sensitive to a whole category of substances and turns red and itchy. No Indian skincare brand or baby care brand is suited for Agastya, due to which the couple started purchasing baby care products from foreign countries.
Ghazal started checking ingredients on the product packaging to get to know which ingredients are responsible for eczema. And then she got to know that the Indian products contain lots of toxins that are negatively affecting the baby's skin.
While facing this situation Varun Alagh husband of Ghazal Alagh gave an idea to ghazal, why can't she try to make such toxin-free baby care products to protect Indian kids from this kind of skin condition.
Day-by-day Ghazal started to research the ingredients required for the making of products. Varun Alagh left his previous job at Coca-cola in the year 2016 to accompany ghazal. This couple founded Mamaearth together for the sake of their own child Agastya and for all the Indian children.
In the beginning, they launched Mamaearth with 6 baby care products on the basis of feedback they got from their early customers. Later, to the feedback of the customers and counsels, Mamaearth started making products for the mother, then the father, and now Mamaearth caters to the whole family.
Mamaearth products
Mamaearth is Asia's first MADE SAFE certified brand, products range from baby care, beauty, hair, face, body, etc. Mamaearth offline stores have a presence in more than 70 cities across India. The name of the parent company of Mamaearth is Honasa Consumer Private Limited and the best part is that Mamaearth became the first UNICORN company of 2022.
You may also like to read: Amit Jain Biography – Shark Tank India, Net Worth, & Facts
Mamaearth Brand Ambassador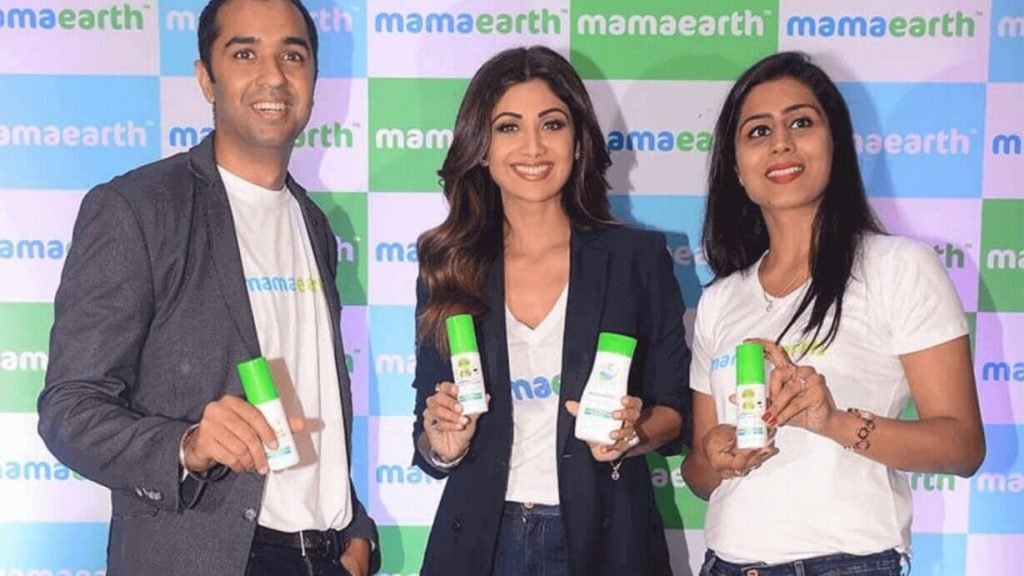 Sara Ali Khan is the first brand ambassador of Delhi-based Honasa Consumer Private Limited, brand Mamaearth for their hair care product range. But currently, a well-known Indian actress and entrepreneur Shilpa Shetty is the brand ambassador of MAMAEARTH.
Mamaearth Net Worth
Who knows that a solution that she made for her child Agastya, can be the favorite skincare product of crores of Indian consumers. The Networth of MamaEarth is around Rs 7500 Crore.
Ghazal Alagh Social Media
Ghazal Alagh is available on various social media platforms like Instagram, Twitter, Facebook, Linked In, etc. So here we are sharing Anupam Mittal Social Media handles.
Ghazal Alagh in Shark Tank India
Mamaearth owner Ghazal Alagh also appears in an Indian business show named Shark Tank India. The audience is very fond of Ghazal, her simplicity is appreciated by the Indian audience. By the time this article is being written Ghazal has invested approximately Rs 1.2 Crore in different startups.
You May Also Like To Read:
– Peyush Bansal Biography – A Story Of real Growth
– Namita Thapar Biography, Husband, Net Worth, Career
– boAt Founder Millionaire Aman Gupta Biography, Net Worth, Family
– Sugar Cosmetics Founder Millionaire Vineeta Singh Biography
– Shark Tank India 2021 – Investors, Judges Lists, Timings
Final Words
It is not just a story of a business, but it is the story of a mother who has invented a business for her child. She is not just a mother, she is a super mother. How much did you like the Ghazal Alagh Biography? Have you ever tried MamaEarth products? Let us know in the comment box.
FAQs
What is the age of Ghazal Alagh?
The age of Ghazal is 33 years.
Who are the Parents of Ghazal Alagh?
Kailash Sahni and Sunita Sahni are the parents of Ghazal.
What is the net worth of MamaEarth?
The net worth of MamaEarth is around Rs 7500 Crore.
Who is the husband of Ghazal?
Varun Alagh is the husband of Ghazal.