In this blog, we will look at Bigbasket vs Grofers business model and which one is best for you to order and how you can start your own business-like Bigbasket and Grofers.
Fact-Do you know the Indian grocery market is around $500Billion USD?
Bigbasket History
Bigbasket was started in the year 1999 by the name of Fab Mart by 4 friends Hari Menon, Vipul Parekh, Abhinay Choudhari, and Ramesh.
It was way ahead of the time in the year 1999. They launched their website with the name Febmart.com but they failed because no one trusted them at that point.
After some time they shifted their business offline and it was quite successful at that point of time but all the 4 owners took the exit and sold their business in undisclosed amount to Aditya Birla group in 2006.
Bigbasket comeback
In 2011 they again came back with the name of Bigbasket and started their website with the name Bigbasket.com and it was a successful business venture this time.
In 2011 They started getting funding from Alibaba Group and Trifecta Capital Advisors etc. In 2015 Shahrukh Khan becomes BigBasket brand ambassador. Right now they have more than 18,000 listed products and more than 1000 brands.
Also Read: The Best brokerage apps in India.
Bigbasket Merger and Aquisation
Bigbasket acquired 5 companies DailyNinja, KWIK24, Morning Cart, Raincan and Delyver between 2015-2020. These all companies are helping Bigbasket to grow in different areas.
Recently in the year, 2021 Tata Group acquire 64.3% of Big Basket for $1.5-2 Billion.
FACT–Do you know more than 4000+ employees work with Bigbasket and they reported Rs 4,411 crore in FY20?
Grofers History
Grofers was started in the year 2013 by Albinder Dhindsa and Saurabh Kumar. Grofers and BigBasket's business model is almost the same.
Grofers is funded by Trifecta Capital Advisors, Sequoia Capital India, and SoftBank Vision Fund.
Grofers Merger and Acquisition
In 2015 Grofers acquired Townrush and Mygreenbox.
FACT- Do you know Zomato is planning to invest in Grofers?
Comparison between Bigbasket vs Grofers
Marketing
The budget of both companies is quite the same. Both companies allocate 15-20% for their marketing budget.
UI\UX
Bigbasket and Grofers UI\UX is very simple and easy to use for anyone.
Product range
Bigbasket offers a wide range of products like Beauty and hygiene, Pets and Fragrances & Deos, etc. If we look at Groffers their main focus is only Grocery and other food items.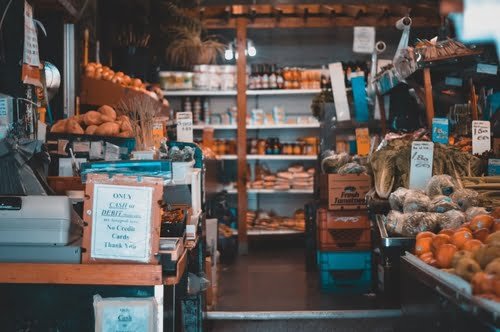 Delivery time and charges
Bigbasket and Grofers are almost the same in terms of delivery time and charges.
Customer support service
Bigbasket and Grofers both give you the best customer service. They value customer satisfaction.
Packing
Grofers provide you with good packaging of the products as compare to Bigbasket.
Areas of operation
Currently, Groffers operates in 17 cities and Bigbasket operates in 22 cities.
Key pointers for upcoming entrepreneurs in the grocery sector
You need to follow the inventory model
Speedy delivery
Control over quality from seller and product.
Trust and customer experience will help your business to grow.
It is difficult to scale.
This model also involves high risk and you need to manage cash flow as well.
Conclusion
If you are planning to enter the grocery market then go ahead. It is one of the most growing industries after the pandemic. Many big players came into the market like Jiomart and a few of them are planning like Tata Group etc.
FAQ'S
Which is better BigBasket or Grofers?
Both are best but BigBasket provides you much more options.
Which grocery delivery service is the cheapest?
Jiomart is the cheapest because they do not charge for delivery.
Which app is best for grocery?

Bigbasket, Grofers, and Jiomart are the best apps for grocery.
How can I order groceries online in India?
You can order groceries online with Bigbasket, Grofers, and Jiomart.
Is there an app to order groceries?
There are various apps available to order groceries like Bigbasket and
Grofers.