Sidhu Moose Wala is a Punjabi Singer, Lyricist, and Actor who is popularly known for his rap songs. On 29 May 2022, Sidhu was shot dead in his Thar. It is absolutely a daylight murder about which investigation is proceeding.
Sidhu did lots of in his not-so-long life, there are so many controversies and facts related to his life. And in this write-up, we have tried to cover almost all the facts and controversies that can help you to learn about the great rapper Sidhu Moose Wala biography.
Sidhu Moose Wala Family
Before diving into the deep life story of Sidhu Moose Wala let's take a brief about his family and birth. So, the fabulous artist Sidhu Moose Wala was born on 11 June 1993 (Friday) in a small village named Moosa situated in Mansa District which is in Punjab. Sidhu Moosa Wala's original name is Shubhdeep Singh Sidhu. His father's name is Bhola Singh Sidhu and his mother's name is Charan Kaur Sidhu who is the Sarpanch of the village Moosa. He had one brother named Gurpreet Sidhu.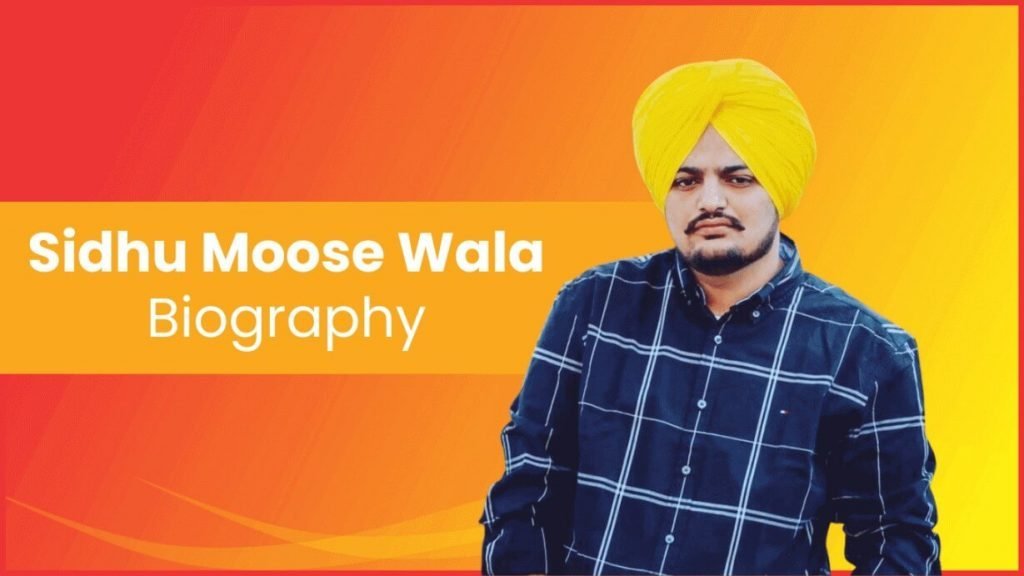 Sidhu holds a degree in Electrical Engineering from Guru Nanak Dev Engineering College, Ludhiana, Punjab. He completed engineering in 2015-16. To understand the Sidhu Moose Wala Facts we need to dive into the Sidhu Moose Wala biography.
Sidhu Moosewala Biography
| | |
| --- | --- |
| Name | Sidhu Moose Wala |
| Real Name | Shubhdeep Singh Sidhu |
| Birth Date | 11 June 1993 (Friday) |
| Age | 28 years |
| Mother's Name | Charan Kaur Sidhu |
| Father's Name | Bhola Singh Sidhu |
| Brother's Name | Gurpreet Sidhu |
| Birth Place | Moosa Village |
| Occupation | Artist & Politician |
| Political Party | Indian National Congress |
| Qualifications | Engineering |
| College Name | Guru Nanak Dev Engineering College, Ludhiana, Punjab |
| Marital Status | Unmarried |
| Nationality | Indian |
| Height (approx) | 185 cm1.85 m6 feet 1-inch |
| Tattoo | On the Right Arm |
| Demise Date | 29 May 2022 |
| Demise Cause | Gunshot in an attack |
Sidhu was 28 years old and lost his life, a reason we don't know yet. He built his career as an artist and then joined politics. His whole career journey is described in very simple and understandable language thoroughly below.
Sidhu Moose Wala Career
For everyone it is not easy to build a career in any field, it took so long and lots of hard work. So here is we are presenting Sidhu Moose Wala Career absolutely lined up.
Sidhu Moose Wala started his career in the music industry in 2016. He asked a Punjabi Lyricist to provide lyrics and that lyricist was continuously making excuses and later denied. So, Sidhu started writing songs and hence in 2016 he began his career as a lyricist and wrote the lyrics for the song "License" which was sung by popular Punjabi singer "Ninja". Later he worked with many singers such as Deep Jandu, Elly Mangat, Karan Aujla, etc as a lyricist.
After completing his engineering he went to Canada in 2016. While staying in Canada he debuted as a singer in a song named "G Wagon". It was a duet song that was sung by Sidhu Moose Wala and Gurlez Akhtar and released in the year 2017. After this debut song, he continued to give hit songs one of them was "So High" which gave a breakthrough to Sidhu's music career.
Not only recordings but Sidhu is now the star of concerts as well. But he was not to stop here only, so, again he debuted in the field of acting now. In 2019 Sidhu Moose Wala begins his acting career with the film "Teri Meri Jodi". And later worked in various films such as "Gunah", "Yes I Am Student", etc. He owns a production house with the name "Jatt Life Studios".
Being an artist he does not stop in the one category only and spread his wings in the Politics as well. On 3 December 2021, he joined the Indian National Congress. At the time Charanjit Singh Channi was the Chief Minister and Navjot Singh Sidhu was the PPCC (Punjab Pradesh Congress Committee) president. Sidhu had contested the election from the Mansa constituency but lost to AAP candidate Vijay Singla.
This was a brief of Sidhu Moose Wala's career and now with the steam of this write-up, we will move to some facts and controversies that are directly related to Sidhu Moose Wala's life and career.
Sidhu Moose Wala Facts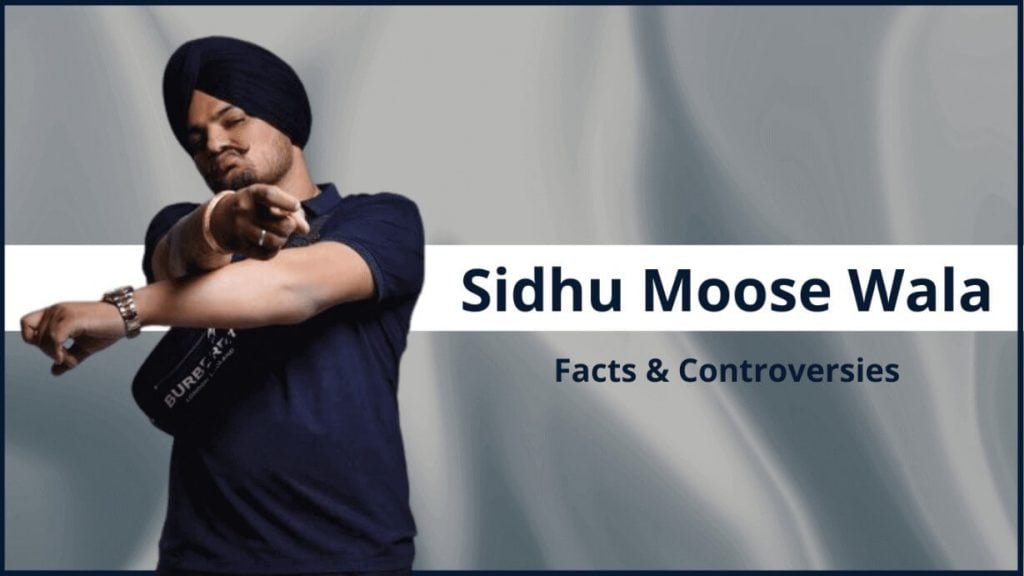 Sidhu's original name is Shubhdeep Singh Sidhu. His popular name Sidhu Moose Wala is inspired by his village name Moosa.
He was just in 5th standard when Sidhu started singing folk songs.
Sidhu started writing his own lyrics after getting ignored by another lyricist in 2015.
"Just Listen" is the song Sidhu made especially for his haters.
In December 2018, Sidhu campaigned for his mother and she won the election of Sarpanch.
There is a total of four criminal cases are registered against Sidhu till 2022.
Sidhu was riding a Thar when he was shot dead with two other men one of them was Gurvinder Singh.
He was fired 30 rounds by the assailants.
Moose Wala was one of the 424 VIPs whose security was recently withdrawn by the state government.
Moose Wala's total of 8 songs was leaked even before their official recording.
Permish Verma and Ninja were his good friends.
Moose Wala was cited by Spotify in 2019.
Moose Wala was about to get married, and his mother Charanjit Kaur had confirmed this news. His marriage was about to fix after the assembly elections in Punjab she said.
In the Sidhu Moose Wala biography, this was some unknown Sidhu Moose Wala Facts that can help you to understand his character as well as his struggle.
May 30 2022
Sidhu Moose Wala Facts & Controversy!!
Sidhu Moose Wala Controversies
Moose Wala had a cold war with Karan Aujla. Sidhu's track "Warning Shots" was the reply to the Aujla's track "Lafaafe".
In May 2020, Sidhu's two videos went viral. In one of the videos, he was seen learning the use of AK-47 with the help of some police officers. Later, those police officers were suspended who were assisting him and Moose Wala escaped from the police arrest.
As Moose Wala promotes guns and arms so much through his videos and songs he was criticized by an Indian Sports Shooter Avneet Sidhu for encouraging gun culture.
As we already know Sidhu had contested the election from the Mansa constituency but lost to AAP candidate Vijay Singla. During this election, after the permissible time, he continued his campaigning for which a case under section 188 of the Indian Penal Code was registered against him.
Sidhu Moose Wala Murder Controversy
While riding Thar along with two other men Moose Wala was fired 30 rounds and got dead on the spot. This daylight murder of Moose Wala is really terrible. According to some media sources, the responsibility for his murder was taken by a Canadian Gangster Satinder Singh alias Goldy Brar, whose origin is from Punjab. Satinder Singh is associated with a gangster Lawrence Bishnoi, so there is a possibility that Bishnoi could involve, he is in Tihar jail right now.
According to another report, Moose Wala's murder could be the result of the killing of Vikramjit alias Vicky Middukhera because there was a rivalry between these two, and in August 2021 Vicky was also murdered.
On 30 May 2022, some protesters of the Indian National Congress attacked the residence of the Aam Admi Party's president Arvind Kejriwal. They believe that Moose Wala's life was in danger so why did the state government withdraw his security. So, the Delhi Congress president claimed that AAP is responsible for this incident.
Sidhu Moose Wala Net Worth
Moose Wala's estimated net worth is 20 crores which is 3 million dollars in USD. He charges 15 to 18 lakhs rupees per event or show.
Sidhu Moose Wala Awards
Moose Wala was a great artist as a lyricist, singer, and actor, hence, he received so many achievements and awards as well. Here we have shared some of them.
In 2017, he won the best lyricist award at the Brit Asia TV Music Award for the song "So High".
In 2018, he was nominated for the Best New Age Sensation Award for the song "Issa Jatt".
In 2019, Moose Wala's track "Legend" won the track of the year award in the Brit Asia TV Music Award.
These were some awards he earned from his hard work.
Final Words
Here we have shared the story of Shubhdeep Singh Sidhu alias Sidhu Moose Wala biography. All the information is gathered from the various sources and news articles, we do not claim any of the above-described information and intimations.
FAQs
What is Sidhu Moose Wala's real name?
Sidhu Moose Wala's real name is Shubhdeep Singh Sidhu.
Is Sidhu Moose Wala a Canadian citizen?
Sidhu Moose Wala is not a Canadian citizen but an Indian citizen with Indian nationality.
Who was in the car with Sidhu Moose Wala?
There were two men with Sidhu Moose Wala in the car when the attack took place, one of them was Gurvinder Singh.
What is Sidhu Moosewala Height in Feet?
Sidhu Moosewala height in feet is 6'1.