As the JEE results are announced many of you start finding the Engineering Colleges. So here are the Top 5 engineering Colleges in MP.
There are many types of counseling and admission processes to get into various Engineering Colleges. The major one is JOSSA counseling which gives a chance to get into NITs, IITs, IIITs, and various GFTIs. But if you want to take admissions in the college of Madhya Pradesh you have to apply for the Directorate of Technical Education (DTE).
In this blog, I am going to help you to find a good Engineering College in Madhya Pradesh. As there are lots of students who did not get a good college in JOSSA counseling. There are lots of government and private Engineering colleges so here is the list.
Shri Govindram Seksaria Institute of technology and science
SGSITS is one of the best engineering colleges in Madhya Pradesh in my opinion in DTE counseling. It is situated in Indore city, and the location of the college is also very good.
SGSITS offers BE/B.Tech in biomedical engineering, computer science engineering, civil engineering, electrical engineering, electronics & instrumentation engineering, electronics & telecommunication engineering, information technology, mechanical engineering, industrial & production engineering.
SGSITS has a very good infrastructure and labs for the students. A hostel facility is also available in the college. Due to the location student can easily get rooms and hostels outside the college also.
Placements at SGSITS
The institute has a placement cell that assists students and recruiters throughout the entire process. In the session 2017-18, 56 companies visited the campus and 404 students got placed.
The main recruiting companies are Accenture India Pvt Ltd., Adani Group, Aditya Birla- Vikram Cement, Asian Paints Ltd., Axis Bank, Barclays Technology Centre India, Birla Capital & Financial Services Ltd, Cipla Global Ltd, Capgemini India Private Ltd, Cummins India Ltd, Deloitte Consulting US-India Pvt Ltd, Ericsson India Pvt Ltd, Ford India Pvt Ltd, Genpact India Pvt Ltd, and Godrej Consumer Products Ltd.
And last year even which all the circumstances the placement was very good.
Fees structure of SGSITS
The fees of this college are not very high as compared to other engineering colleges the total fees should be around 3.5L to 5L depending on the branch.
The fees of IT and biomedical are high and other branches like electrical have low fees as compared to them.
MITS Gwalior
Madhav Institute of Technology and Science Gwalior is a very good college. It has very good campus and very low fees. It is a government autonomous college and has a very decent placement record.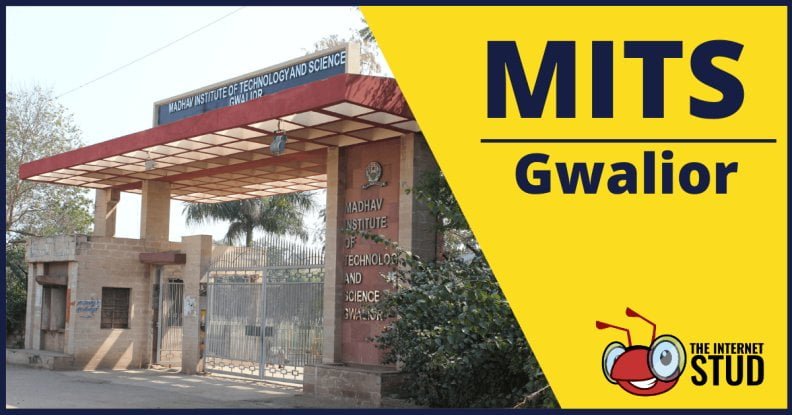 It offers all the core engineering courses like civil mechanical CS IT and electronics they also have engineering in the automobile branch and chemical branch.
Placements at MITS
In the branches like CS and IT, the placement was very good like packages go to 11-12 lakhs but in the branch like chemical, the percent is a bit low 50-60% student gets a good placement. In this college, the students get the placement but the average package will be around 5L.
Accenture, Amdocs, Cadbury, CapGemini, CMC, Cognizant, CSC CSS, Corp, Eicher, Motors, Essar, Cellular, HCL, IBM, IGATE, Indian Navy, Mphasis Persistent Ltd., Quickheal, SCHNEIDER ELECTRIC, SYNTEL, TCS, Tech Mahindra Wipro, Zensar, Technologies are the companies coming regularly at MITS.
Fees structure of MITS
The fee structure of MITS college is very low because it is a government college. The fees are between 1.5L to 3.5L.
Ujjain Engineering College
It is another government college of MP. In this college, the infrastructure is very good and the environment of the college is also very nice.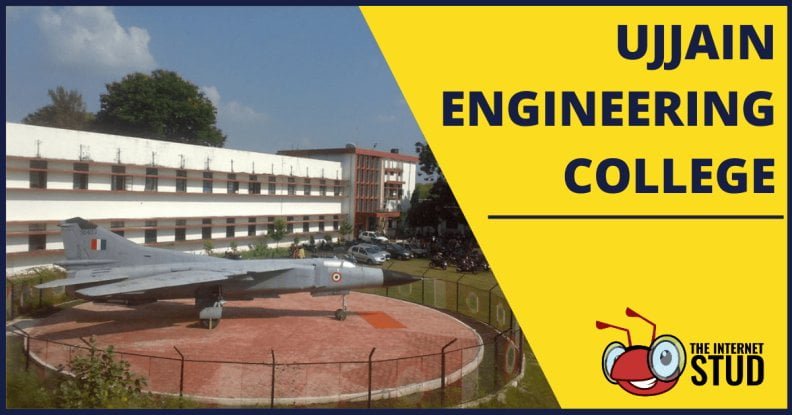 The fees of this college are very less perhaps it is the most affordable engineering college on the list. Branches like CS, Mechanical, Chemical, civil, electrical, and electronics and communication are there.
Placement at Ujjain Engineering College
Here the placements are decent the companies like TCS, Wipro, Byju's, etc come normally to this college but the influence of the students is more towards the gate exam or other government exams.
Fees structure of Ujjain Engineering College
The fees of Ujjain engineering college are very less it is 1L only for BE.
Jabalpur Engineering College
It is an autonomous college that is affiliated with the RGPV Bhopal. This institute has a very good placement percentage and also has a high average package compare to other government colleges.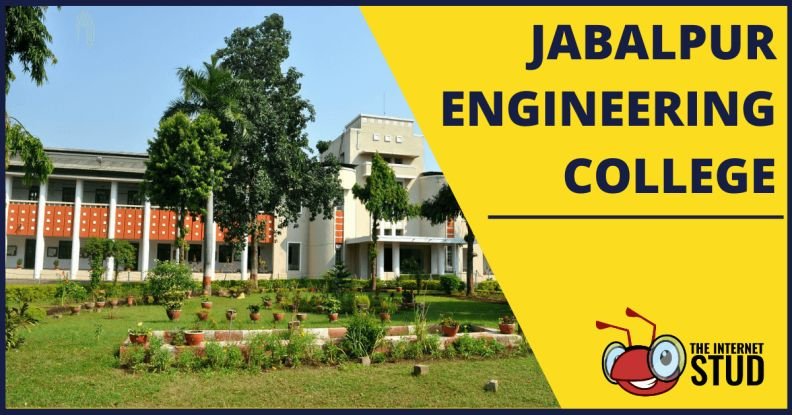 JEC has the facilities of the library, which is equipped with digital facilities. For the overall development, JEC encourages students' active participation in events and sports.
Placements at Jabalpur Engineering College
According to NIRF, the average package of the JEC is 3.6 lakhs. It varies from branch to branch but it has a decent average package the companies like Accenture | Adobe | Amdocs | Capgemini | Cognizant | Directi | Essar | IBM | Infosys | Larsen and Toubro | Mahindra and Mahindra | Microsoft | Mphasis | MU Sigma | Reliance Industries Limited | TATA Consultancy Services | Tata Motors | Tech Mahindra | Wipro | Zensar Technologies are associated with the college.
Fees structure of JEC
The fees of JEC are also very less than the fees of the BE are under 1L.
Institute of Engineering and Technology
This college comes in the rank of a few new NIT and in MP comes after IIT INDORE, NIT Bhopal and equivalents to SGSITS in Madhya Pradesh. This is also an autonomous college.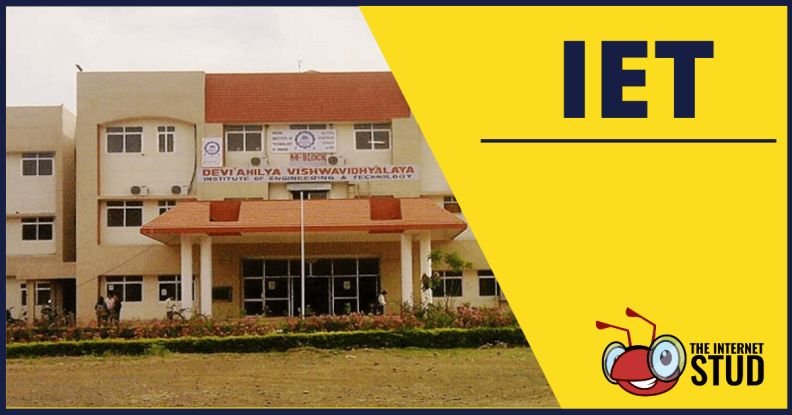 The branches in IET are CSE, IT, Mechanical, Electronics & Telecom Engineering, and Electronics and Instrumentation Engineering, and Civil Engineering.
Placements at IET
Around 90% of the students get placed in college. The lowest salary package offered was 3 LPA, and the highest salary package offered was 21 LPA. 6 LPA is the average salary package that was offered.
Adobe, Atos, Capgemini, Snapdeal, Cognizant, Amdocs, Wipro, Infosys, VMware, Accenture, decide, ValueLabs, Deloitte, TCS, Mu sigma are some companies in which students got placed. Almost every student got placed easily in CS and IT. We can say for cs it is one of the best Engineering colleges in MP.
Fees Structure of IET
Fees of this college are 85,000 rupees per year approximately and the fees depend on the branch. The college also has a decent hostel facility which is also economical.
Final Words
As the JEE Exam is declared and you want to have a good Engineering College in MP. These are the top 5 engineering colleges you can go for, all you need to do is to register yourself in DTE counseling fill in the details, and do choice filling for the Engineering colleges.
These Engineering colleges are good, their fees structure is also nice and when you fill the choices make sure you put these colleges in there with the order of the branch you want because in engineering the college is very important and you should choose it wisely.
So, here your search of finding the Top Engineering Colleges is ended here.
FAQs
Which city is best for engineering in MP?
Indore, the Indian Institute of Technology is the best for engineering in MP.
Which is the best private engineering college in MP?
Shri Govindram Seksaria Institute of technology and science
MITS Gwalior is the best private engineering college in MP.
How many IIT colleges are there in Madhya Pradesh?
There is only one IIT in Madhya Pradesh which is in Indore.