Who does not like horror movies? well, I do not know but I know one thing and that is you love horror movies that's why we are presenting the Top 10 Horror Movies Of All The Time. Horror movies do not just scare you but give you a chance to understand things beyond the mind, If you watch some good horror movies, it increases your brain activities. Horror films also have a variety of categories, but here we will specifically describe some of the best dark films, not ghost-based movies.
I am giving you a list of the top 10 horror movies or top 10 dark movies of all time, that will definitely give you a next-level experience. Before sharing this list of amazing films, I would like to clarify one more thing these films are not ordinary horror films, these films have something different from the usual ones. So here's the Best Scary Movies Recommendation.
Get Out
If you have never seen this movie then you should watch it once. When you watch this film, you will remember this film for its story, its background music, and the acting of the actor. Basically, it is a thinking best horror movies.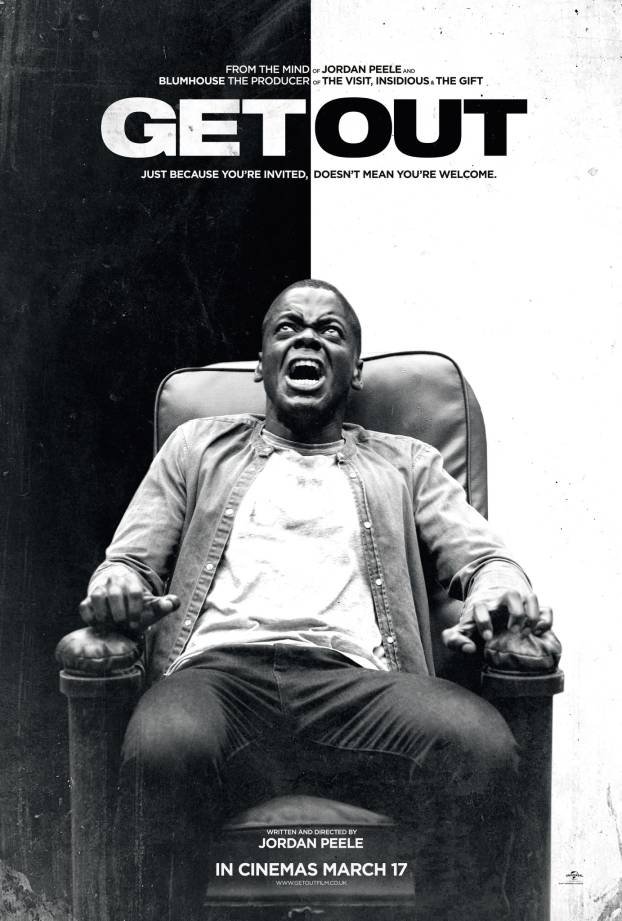 I will not tell you the whole story but will share something with you about its story so that you can get an idea about this film: "The film is about an African-American guy whose girlfriend is a white American (Caucasian). When he visits his girlfriend's house on a weekend, he notices that some strange things are happening there. He explores her house and suspects that something is wrong with the family." It sets a scary plot for the film and doesn't let you go from your seat.
Now you have to watch the film yourself to know what will happen to that guy. When you will watch this film, it will blow your mind. The film was released in February 2017 and was directed by Jordan Peel.
This was one of the best scary movies from our Top 10 Horror Movies Of All The Time List, now let's move to the second scariest movie.
The Shining
The Shining is the second movie in our list of Top 10 Horror Movies Of All The Time. Although The Shining also has some ghostly elements. But like other horror films, the film does not rely on its sound, jumps, and scary faces. Something that makes this film different is its story and dialogue.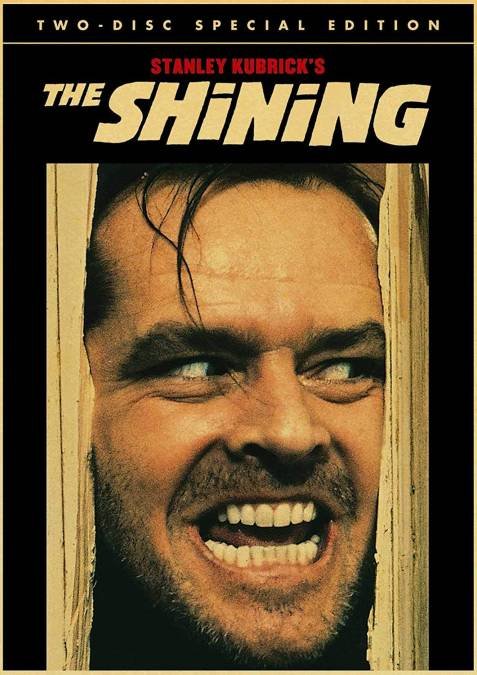 This film basically plays with your mind and does not let you guess what will happen next? The director of the film, Stanley Kubrick, did a great job and made this amazing movie which is one of the best horror movies for us. This film is released in May 1980, yes it is an old movie, but do not forget Old Is Gold.
So, if you have never watched this movie, then go and watch it and then comment below your opinion about the film. Let's move to the third movie from our Top 10 Horror Movies Of All The Time List.
Cast Away
The third movie on our list of Top 10 Horror Movies Of All The Time is Cast Away. This movie will blow anyone's mind because its story is so relatable to a common man.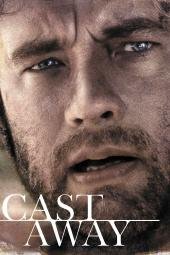 A common man who does his work in a logistic company thinks about his relationship and thinks about his job like a normal guy. Everything is going very well, but suddenly in a flight crash, he gets stuck on an island. Think, A common man like you and me, who does not have any experience of how to survive in those situations, gets stuck on the island.
How will he survive there? Will he survive or not? This thing will scare you when you watch this movie. The film has many dark moments such as his suicide attempt and some painful scenes of that common man on that island. Cast Away is directed by Robert Zemeckis. This was our third movie from our list of Top 10 Horror Movies Of All The Time.
Soul
This is the fourth film in our list. You can get an idea about this film by its name which is "Soul". It is an animated film but it does not mean that it is for children, this film is made for adults. It will open your mind because this film is about death, what happens after death? What happens to the soul after someone dies? If you are someone who believes in spirituality then you must watch this film.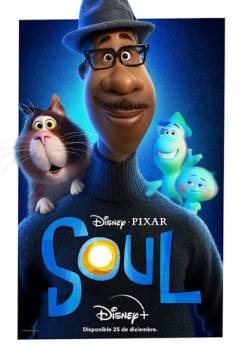 "Soul" will tell you the purpose of life. This movie is available on Disney Hotstar, watch it and then share your opinion about this film in the comment box.
Shutter Island
Shutter Island is the fifth film in our list of Top 10 Horror Movies Of All The Time. This film is all about mental asylum. This movie will produce fear in your heart about mental asylum. When you will watch the movie, the story of the movie will melt down your mind. This is a psychological thriller film directed by Martin Scorsese.
This movie is released in June 2010 and it is available on Netflix. Go and watch it.
50/50
In our list of Top 10 Horror Movies Of All The Time. I have recommended movies like Death, Ghost, Tragedy, and Mental Asylum, Now it is the time to watch a movie based on friendship. The name of this movie is 50/50.
The film revolves around 2 best friends, one of them who has suffered from cancer. 50/50 shows the entire process of his cancer and the beautiful bonding between these 2 best friends. How they take things positively even after cancer. You will not find any ghosts in this movie but its story is enough to make you shudder, You must watch this movie.
This beautiful film was released in September 2011 and it is available on Netflix. Let's move on to the next film.
500 Days Of Summer
500 Days Of Summer is the seventh movie in our list of Top 10 Horror Movies Of All The Time. This film will show you the dark side of love. Most the movies talk of love, breakup, and then patch up with a happy ending but this film shows you the real side of love.
In this film, Joseph Gordon-Levitt falls in love with a girl but that girl does not believe in relationships or boyfriends. The film is all about how he manages to overcome heartbreak, and how he deals with it. If you really want to feel the dark side of love, then you have to see 500 Days Of Summer.
Eyes Wide Shut
This dark movie has three different dark sides, Eyes Wide Shut is all about insecurity, lust, and Illuminati. The film will blow your mind, it has some dark scenes and nudity, and you will realize that you too have some insecurities. The ending of the film is just as strange as the whole film.
Eyes Wide Shut was directed by Stanley Kubrick and he did a fantastic job on this movie and made it one of the top 10 dark movies. It is released in July 1999 and you can watch this movie on Netflix.
Braveheart
The ninth dark movie on our list is Braveheart. To watch this movie you need some courage, If you are someone who cannot watch intense action then this movie is not for you. Braveheart reflects the history and nature of war. The ending of this film is also intense, you will see a lot of deaths but it is based on the real story, it actually happened in history.
This movie can disturb your mind, if you are brave enough then go for it, otherwise leave it. This is an old film released in 1995.
12 Years A Slave
Our last dark movie: 12 Years A Slave. The film is based on African-American slavery, Africans are taken to America and put into slavery. After 100-200 years some American states decided to release African slaves and said them to live their life independently. But in New York, there's a free guy who got kidnapped and gets dragged into slavery. This film is about the same.
12 Years A Slave is based on a true story. If you like dark cinema, then you should go to this film. This film will make you feel your freedom. This movie was released in 2013 and directed by Steve McQueen. This was our last film on the list of top 10 dark movies. Enjoy them and let me know which one is your favorite.
final words
Some of them are very intense films so if you are willing to watch them, watch them at your own risk. As I already told you that these are not ghost-based films but are based on the story. Some of them are based on true stories, that will show you the dark side of history.
I tried to cover different types of categories in this list of Top 10 Horror Movies Of All The Time like Love, Friendship, War, Deaths, Action, Spirituality, etc. So, enjoy them and do not forget to give feedback.
---
Latest Posts: