In this world full of talent and personality sometimes we feel low confidence. We feel that our knowledge is not enough to stand out in the world. To deal with such situations the best solution is that start working on yourself. Just figure out what is missing in you and try to fill it out by yourself. You can take the help of Personality development podcasts.
But how can you do it, and are those things that can really help you to develop your personality and can give you confidence? Here we are talking about the assets that can help you in your self-improvement. One of the most important assets can be self-help books but if have already tried them and still, could not make it, feel bored or anything else then the Personality development podcasts are the best options for you.
Personality Development Podcasts
Podcasts about self-improvement are the best part of the self-learning process as you can choose what you want to consume and which types of help you need to grow. The main thing will be to choose your area of interest and you have to figure out first what you really need in your life.
These self-improvement podcasts can help you in any aspect of your life whether it is linked to your skills, your spirituality, peace, business, career, or anything. Not only this but you can directly figure out the thoughts, skills, and knowledge of well-known industrialists, businessmen, writers, leaders, soldiers, and specialists.
So let's begin to discuss the Top 5 Personality development podcasts You Should Start Listening in 2023.
#1. The Ranveer Show
The Ranveer Show is one of the best self-development podcasts. It is available in Hindi and English both languages absolutely free on YouTube & Spotify. The Ranveer Show is hosted by Ranveer Allahbadia. He shares very valuable content through his podcasts that are mostly based on topics likes self-growth, Fashion & Grooming, personal finance, etiquette, meditation, mental health, communication skills, technology, mythology & even entrepreneurship-related content. Ranveer invites top leaders from various fields on The Ranveer Show.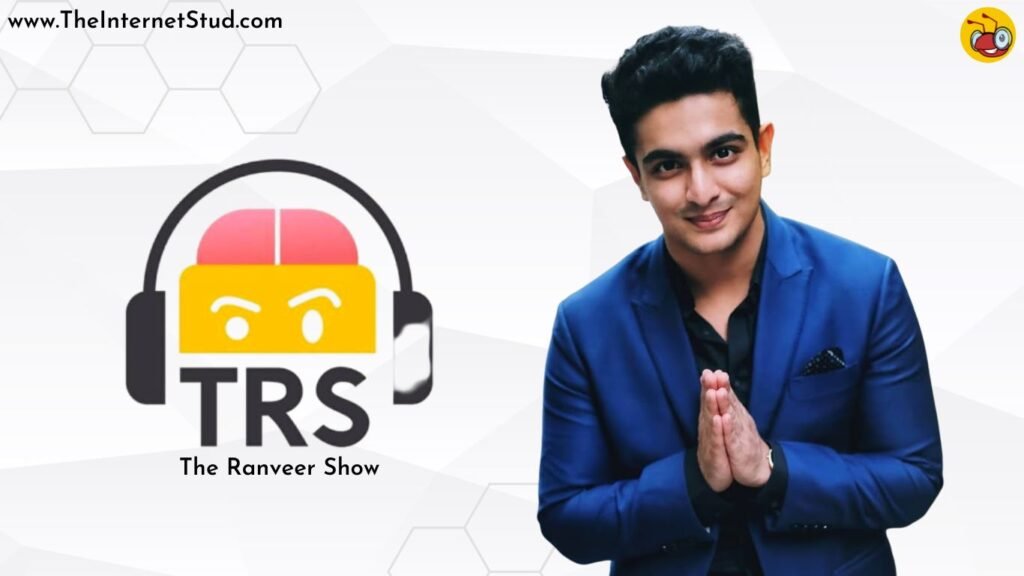 If you are looking for some best self-improvement podcasts then The Ranveer Show can fulfill your need. This might take one of the best podcasts to listen to for self-improvement in your list as they provide the best quality content for aspects of life. You will be more addicted to The Ranveer Show after reading Ranveer Allahbadia biography. You can add The Ranveer Show to your list of Top 5 Personality development podcasts You Should Start Listening in 2023.
#2. Abhijit Chavda
Abhijit Chavda podcast will play a great role as one of the best podcasts for self-growth. Abhijit Chavda is a well-known theoretical physicist, historian, geopolitical analyst, and writer. Abhijit Chavda hosts a podcast with name Abhijit Chavda podcast that contains a long-form conversation with notable guests and talks about topics like Indian & world history, science, geopolitics, power, culture, art, education, technology, philosophy, the future of humanity, and everything in between and beyond.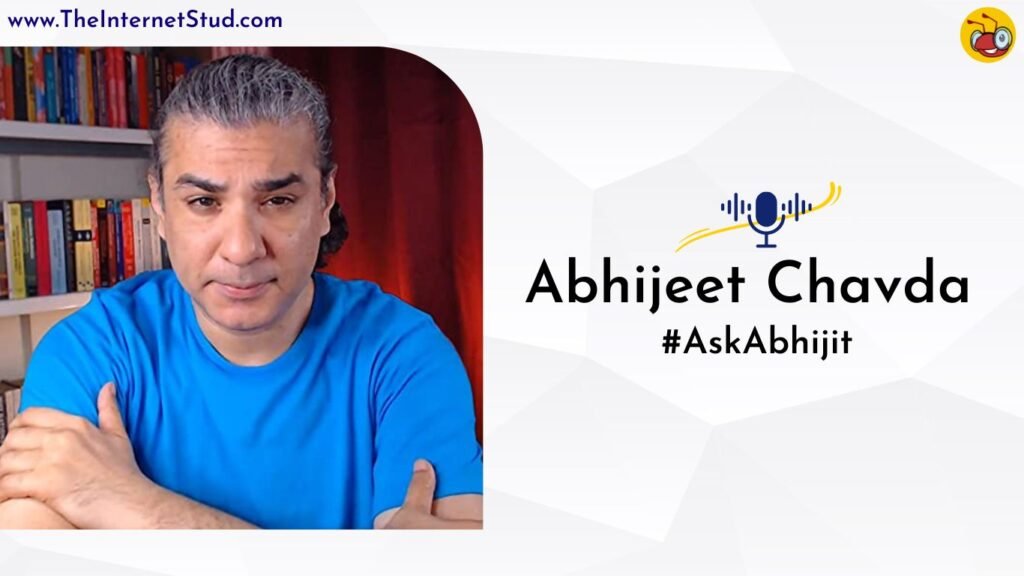 Apart from this, there is one more thing to tell you about the Abhijit Chavda podcast, he also conducts a show named The #AskAbhijitShow. The #AskAbhijitShow is a great option for you if you have queries because Abhijit Chavda used to answer live questions on this show globally. And The #IndianInterest is also a part of the Abhijit Chavda podcast that relevantly will give a lot of information about India. After reading this about Abhijit Chavda podcast you must consider this one of the best self-improvement podcasts as it may provide vast information and knowledge to stand out. You can add Abhijit Chavda podcast to your list of Top 5 Personality development podcasts You Should Start Listening in 2023.
Want To Know: How To Avoid Procrastination | 3 Tips For You
#3. Mahabharat With Dhruv Rathee
Mahabharat with Dhruv Rathee is also one of the best personality development podcasts hosted by India's number one YouTuber Dhruv Rathee. If you want to learn everything about our country India the Mahabharat with Dhruv Rathee is the best option you can add to your list.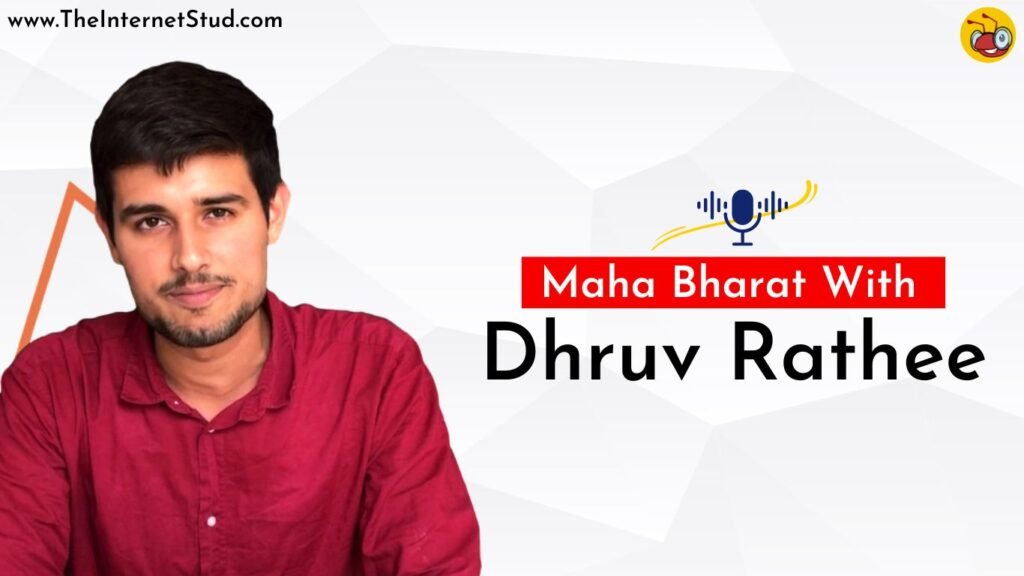 Do not misunderstand the term Mahabharat with the ancient Indian Epic, here it means Maha Bharat. Maha Bharat with Dhruv Rathee will be proven one of the best Spotify podcasts for self-improvement because it will give you thorough information and knowledge about India which is very necessary for us Indians.
Apart from this, you can also watch his YouTube videos as they also are rich in content and the whole content is educational so you won't be disappointed. You must listen to Mahabharat with Dhruv Rathee podcast for your self-growth. You can add Mahabharat with Dhruv Rahtee to your list of Top 5 Personality development podcasts You Should Start Listening in 2023.
Check Here: Top 20 Best Business Books To Read In 2023
#4. Woice With Warikoo
Woice With Warikoo can also be considered one of the self-improvement podcasts. Woice is the podcast of a well-known personality name Ankur Warikoo. You can find all types of solutions with Ankur Warikoo. Ankur Warikoo shares information on topics like entrepreneurship, startups, careers, personal growth, etc. on Woice With Warikoo.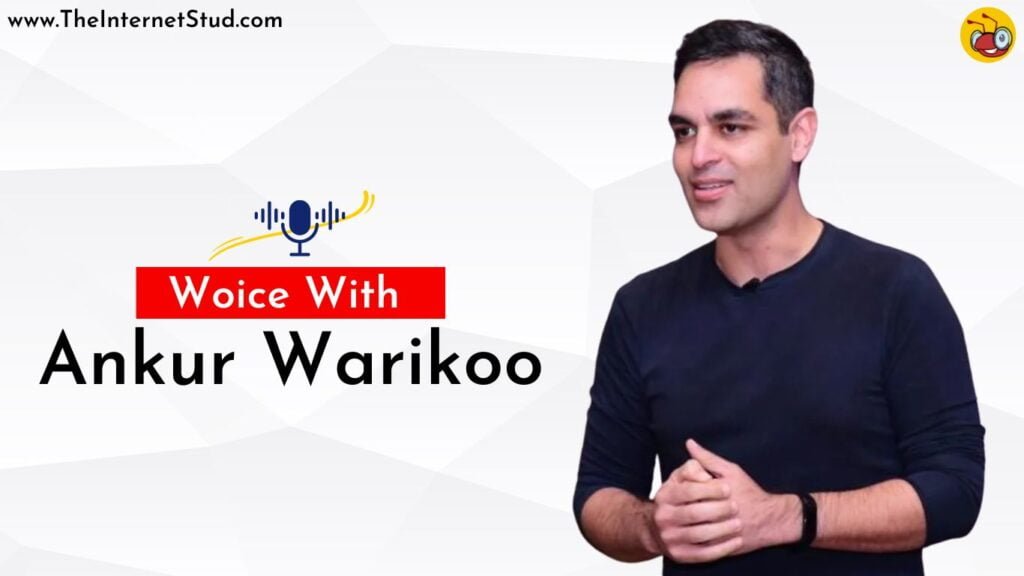 The best finance management you can learn in the world is from Ankur Warikoo. You must start listening to his financial advice podcast today to manage your money.
Ankur Warikoo is a writer as well, he has written books Do Epic Shit and Get Epic Shit Done. You can also read these books, they will work as self-help books for you. Ankur Warikoo podcast with the name Woice is available on Spotify so you can listen from there and can add Woice With Warikoo to your list of Top 5 Personality development podcasts You Should Start Listening in 2023. 
Do You Know: What are the 7 most Challenges Entrepreneurs Face When Starting A Business?
#5. Figuring Out With Raj Shamani
Figuring out with Raj Shamani is also a great source of self-improvement. Raj Shamani is an entrepreneur who helps people to grow and build their startups through his valuable podcasts. If you see yourself as an entrepreneur but feel that you need to learn more then Figuring out with Raj Shamani will be proven as one of the best self-improvement podcasts for you.
Raj Shamani also authored a book named Build, Don't Talk: Things You Wish You Were Taught in School in 2022. He has been featured in the list of top 5 young influencers in India and he might also influence your personality and career with his knowledgeable podcasts. You can listen to Raj Shamani podcasts on Spotify and can add Figuring out with Raj Shamani to your list of Top 5 Personality development podcasts You Should Start Listening in 2023.
Want To Know: How To Get A Business Loan In India 2022?
Conclusion
In this article, titled Top 5 Personality development podcasts you should start listening to in 2023 will definitely help you while working as the best Spotify podcast for self-improvement. If you once start listening to these podcasts there is no going back and you will also get your answer Why should I listen to the podcast? All the men I have talked about in this article are the Modern Chanakyas and are teaching you important lessons like Chanakya Niti teach.
Hope the list of best podcasts for self-growth was useful for you and you have figured out the podcast of your interest. Thanks for reading and do not forget to share this article with your friends who also need some guidelines for their self-growth.