In 2016, our honorable PM Narendra Modi launched various schemes under the Startup India initiative. The government started Providing schemes, subsidiaries, and business loans in India without collateral and security to help Indian entrepreneurs to grow and make India vocal for local said, PM Narendra Modi.
Here, we will talk about how to get a business loan in India without collateral or with minimum interest.
Do you know 2-3 tech startups born every day?
Startup India seed fund scheme
This scheme is announced in January 2021 by our honorable Prime Minister Mr. Narender Modi to grow startup culture in India.
In this scheme, the government will be allotted Rs 945 crore for startups. The idea should be feasible and solid which can be, implemented in the Indian market easily.
In this scheme, the government will focus on innovative ideas. How emerging entrepreneurs will solve the problem with their creative ideas. The startup should not have received more than Rs 10 lakh of monetary support under any other Central or State Government scheme.
Mudra Loan Scheme
This scheme was launched by our honorable Prime Minister Narender Modi on 8th April 2015 to get a business loan in India.
In this scheme, the government will grant loans up to 10 lakh to the non-corporate, non-farm small/micro-enterprises maximum for 5 years. These loans will be finances by both private and government banks.
This scheme is divided into 3 different names:
In the Sishu scheme, you can apply up to Rs 50,000, in the Kishore scheme, you can apply up to Rs 50,000 to Rs 5,00,000, and in the Tarun Scheme, you can apply up to Rs 5,00,000-10,00,000.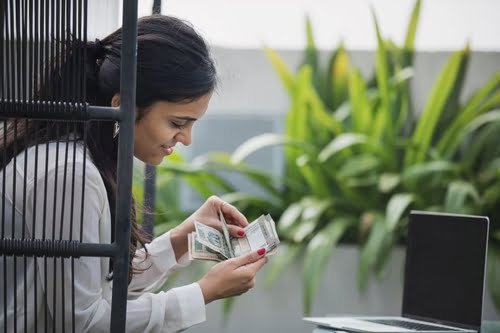 Also Read: Top 10 Educational technology companies in India
Business Loan in 59 minutes scheme
The name tells everything in the scheme government will provide you a loan in 59 minutes.
You only need to upload basic details like GST number, ITR last 3 years, bank statement of last 6 months, Basic details about the business and owners such as name, age, mode of business and products, etc. on the psbloansin59minutes.com
After doing this, the government will connect you to a nearby bank and help you get a business loan in India.
These are some famous banks for this particular scheme that will sanction you the loan Bank of Baroda, Punjab National Bank, Bank of India, and State Bank of India. You can apply for a loan of up to Rs 5 Crore.
Stand Up India Scheme
Stand Up India scheme was launched on August 15, 2015.
The objective of this scheme is to provide business loans to women in India and SC/ST cast to start their own businesses. You can apply for a loan up to 10 lakhs to 1 crore which can be repayable within 7 years. You will also get training from the government for their business which is free of cost.
The government is only providing these loans for upcoming entrepreneurs. In this loan, the government will ask for collateral from the person who is taking a loan.
National Bank for Agriculture and Rural Development (NABARD)
(NABARD) was founded in the year 1982 to help people who are engaged in the agriculture business.
Do you know the Agriculture sector suffers a loss of Rs 1,570 crore in just two months in Kerala?
These are the various scheme under (NABARED)
Dairy Entrepreneurship Development Scheme
Commercial production units of organic inputs
Agriclinic and Agribusiness Centres Scheme
National Livestock Mission
GSS – Ensuring End Use of Subsidy Released
Interest subvention Scheme
New Agricultural Marketing Infrastructure
Coir Udyami Yojana
There are various business schemes under Venture Capital Assistance Scheme, Small Business Innovation Research Initiative (SBIRI), Multiplier Grants Scheme, etc. Which are helping various
entrepreneurs to grow their business.
Link to Website- https://www.nsic.co.in/Home
Conclusion
There is a various kind of business loan available in India which are launched by the government like the Startup India seed fund scheme and Mudra Loan Scheme etc.
This is a great initiative by the Government of India to help new upcoming entrepreneurs to grow India and help to contribute to our economy.
FAQ'S
How to get a business loan in India?
There are various schemes available like start-up India and Mudra loan etc.
How to sanction a small business loan in India?
You can apply for a Mudra Kishore loan of 50,000-5,00,00
How to get a business loan from the government in India?
Usually, the government does not provide any lone. They offer various schemes with other banks in which they will not ask for collateral or they will charge you a very minimum interest rate.
How much loan can I get to start a business in India?
You need to invest some of your money to become eligible for a loan after that, you can apply for a minimum of 50,000 loans under the Mudra Sishu scheme.
How to get a startup business loan without collateral in India?
Now you can get it easily under various schemes like the Startup India seed fund scheme and Mudra Loan Scheme.