A happy mind means happy you. It's necessary to keep your mind happy and always fresh. People suffer from depression, anxiety, and stress which leads to an unhealthy life. Keeping yourself happy is one of the best ways for longer life.
All you have to do is to explore yourself and find what things actually make you happy. What are your hobbies, likes, dislikes, and many other things which give you peace?
Only you can find your flaws and strength in yourself. You are the one who can change yourself, so undo in life those things, which are not really good for you or your bad habits. Don't depend on others to be happy. There are many ways by which you can give time to yourself. I am not talking about your skills and all but the inner you…
Give time to your hobbies
You are very well friendly with your hobbies. Everybody's hobbies are different. Give time to your hobbies at least once or twice a week from your busy schedule. It's very important for a happy mind.
This keeps your mind fresh. Hobbies can be – painting, sketching, cooking, dancing, listening to music, sewing, craftwork, and many more. 
Doing this regularly, helps you to grow up your skills and make you more perfect in this. Taking out time for your hobbies can improve your mental health and emotional well-being.
Apart from this also decreases your stress by maintaining distance from the daily hectic schedule and other concerns. Doing a hobby is a very simple way to have a happy mind and a happy life.
Always choose your hobby according to your likes and dislike. Like some people love creative work, some love adventure. So here is a list that may help you.
Creative and Classic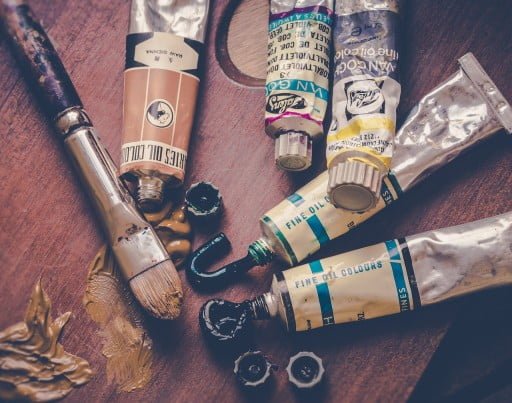 Hobbies include reading books, owning a pet, and crafting. This reduces stress, lowers blood pressure, increases happiness, and surely increases smile which protects your brain.
Adventures and Challenging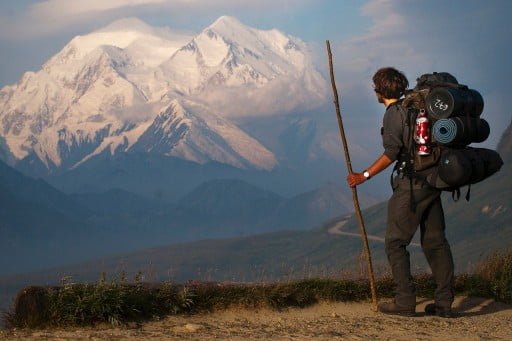 Hobbies include skiing, surfing, trekking, camping, learning new languages, and playing an instrument. People who love adventure surely love doing one of these. This is the kind of body and brain workout that sharpens your mind, and curiosity about learning new things.
Enhancing and Inspiring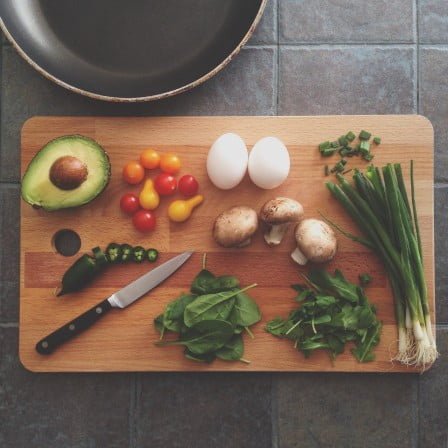 Hobbies include cooking, gardening, and podcasting. Cooking encourages you to have a healthy lifestyle and spending time in the soil is always good for your mind and body.
So, doing activities you like refreshes your mind, reduces your stress, and makes you happier.
Create a diary for yourself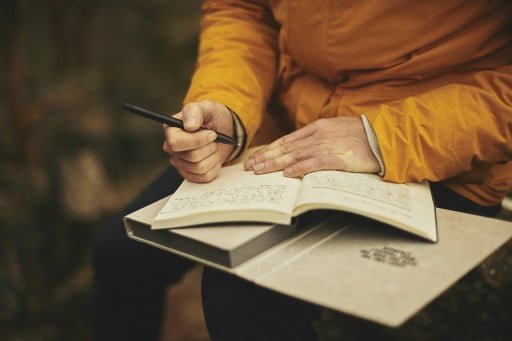 For a happy mind try to keep a diary, it's a good habit. It improves your well-being and reduces stress. Write your positive or motivating thoughts, plans, and strategies. All these can help you to find your inner potential day by day. It helps you to explore yourself and you will know yourself better.
It's one of the better ways to achieve a happy mind. Keeping a diary also helps to control emotions and improves mental health.
You can write about your whole day experience at the end of the day whenever anything special or bad happened.
You can write thoughts that motivate you or you can create your own thoughts.
You can write short stories or your life short incidents which make you laugh.
Major life experiences are like the best part of life which changes your life or the turning point of your life.
Do gardening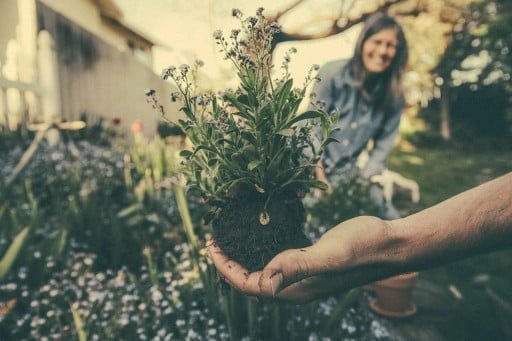 Gardening is an activity that helps people feel relaxed which is a sign of a happy mind. If you love flowers, and greenery, and feel peace when it's around then do gardening at your home. It's a very peaceful job that relaxes your mind. It is very helpful in reducing stress, and depression and regulating blood pressure.
Yes, gardening reduces stress!! Water the plants, trim them weekly, arrange the pots accordingly, grow more plants and take care of them.
If you don't love gardening so you can sit in your garden area and do different things like reading books, making sketches, painting, listening to music, and having a cup of tea/coffee. Sitting in fresh air gives you energy, positivity, and mental focus.
A high level of oxygen circulates in your brain and improves the ability to concentrate and helps a lot to reduce the symptoms of depression and anxiety.
Solo travel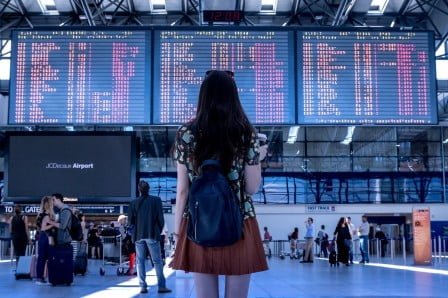 We roam with our friends and family and have great fun. Try to travel alone. It makes you independent and you will learn to figure things out. Traveling alone is quite fun and challenging as it gives you a chance to listen to yourself.
You will be confident in yourself as you make decisions on your own and organize things alone. You will come to know about different experiences and you will start to enjoy your own company.
Traveling alone reduces stress, and calms your mind and body. This will help you to realize that you can achieve anything and set your mind completely for your goals. solo traveling means getting to know the real you and having a happy mind.
So try solo traveling once in your life. It's a very crazy and unique experience and you won't have to depend on others for the company just pack your bags and go. It teaches a lot of things.
You will be the leader of the journey, will not have to compromise just live the moment and enjoy your own company.
Do exercise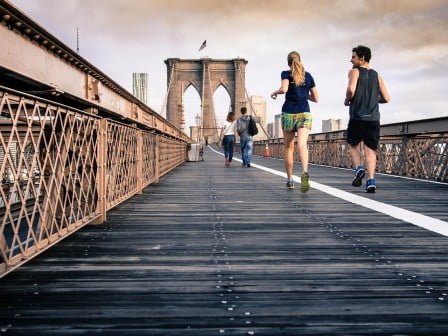 Exercising regularly is good for your body and mind both. When you do some aerobic activity or cardio exercises then your heart rate increases and the body pumps more oxygen to the brain.
The oxygenated brain brings peace and reduces stress and symptoms of depression. Exercise helps you feel energetic throughout the day, helps you sleep better, and sharpen your memory. You will feel positive about yourself and your life.
Take out some time from your busy schedule and do workout regularly. You don't need to go to the gym or spend hours. Only 15 to 30 mins exercise is enough for your healthy body and happy mind.
The more you exercise more you feel energetic and there will be fewer chances of anxiety, depression, and any other disease.
Here is proper information about how exercise is beneficial for our body as well as our mind. https://www.helpguide.org/articles/healthy-living/the-mental-health-benefits-of-exercise.htm
So always keep your mind and body active with some weekly workout and this improves your life and you will feel positive and motivated.
Meditation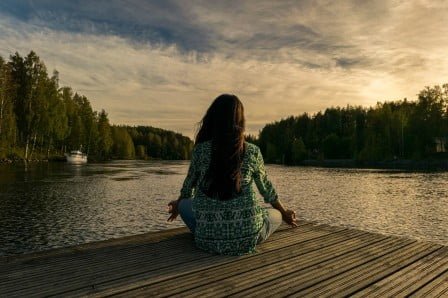 Along with exercise meditation also helps to cure anxiety, and depression and brings peace. Meditation improves the function of the brain and helps you to make better decisions and cultivate the inner you.
A happy mind means a healthy mind and it's good for the body. People are affected by stress, workload, and various life problems that affect the brain. Meditation is the best practice that trains your mind and redirects your thoughts.
Meditation has many benefits. Let's discuss some of them:
Medication reduces stress. This is the most common reason people start meditation.
Meditation helps to reduce anxiety. It also reduces the symptoms of anxiety such as phobia, social anxiety, high-pressure work, and panic attacks.
Meditation helps to bring positivity and promotes emotional life. In short, it reduces depression.
Meditation helps you to know yourself better and develop a stronger understanding of yourself.
The medication improves focus. Through regular meditation, you can gain memory and mental clarity.
Medication brings positive feelings towards yourself and others. It also brings change to the behavior towards others.
Final Words
The power of your success, healthy and long life is a Happy Mind. It is necessary to focus on the inner you. Give time to yourself, enjoy your own company and know yourself better. Do not feel guilty if you are stealing a little time for yourself. It refreshes and re-energizes you and helps to make better decisions.
A happy mind is full of positive thoughts, motivation, peace, and self-esteem. So always give time to yourself and do the activities we discussed. This will surely reduce your stress and brings happiness to your life.
FAQs
What is a happy mind?
A happy mind is full of positive thoughts, joy, peace, and happiness.
What makes the mind happy?
Doing activities that brings peace, joy, and happiness to your mind. It includes doing hobbies, exercising regularly, listen to music. All of these help to reduce stress and anxiety.
How to have a happy mind?
Always give time to yourself and do the activities like hobbies, diary writing, solo traveling, exercise, and meditation. This will surely reduce your stress and brings happiness to your life.
How a happy mind leads to a healthy life?
Exercising and meditation regularly are good for your body and mind both. People are affected by stress, workload, and problems that affect the brain. This is the best practice that trains your mind, redirects your thoughts, and keeps the body healthy.

What is happiness in life?
Exploring yourself is real happiness. Only you can find your flaws and strength in yourself. You are the one who can change yourself. Don't depend on others to be happy.