---
This Blog guides you through the important features required for a Professional Footballer to make it to the top. These are the overriding characteristics one must develop in order to become a staggering player. If you master all these traits, you can make it to the top tier of the game.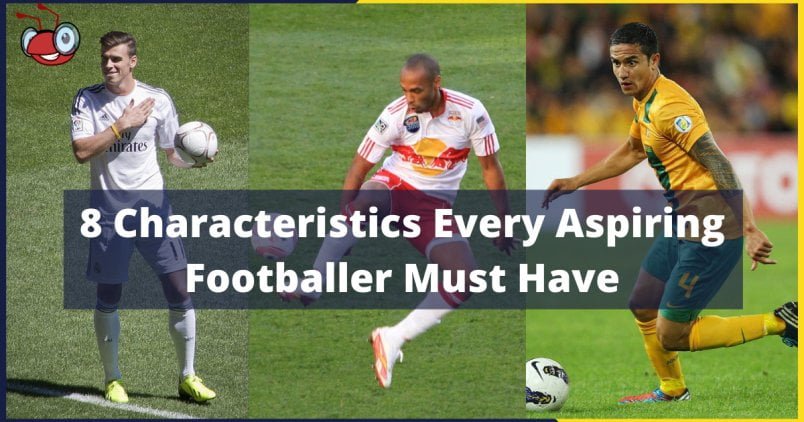 Endurance like a Professional Footballer
This comes without saying, every player must have a plethora of stamina. One should be able to play the whole 90 minutes without draining out and still have enough left to play in case the game goes into extra time. An average footballer runs around 10 kilometres in every game.
Here is Bale making a high speed run towards the end of the game.
Speed
No matter what position you play, having higher speed gives you an edge over the opponent. The faster players are difficult to catch up to and their pace is always a threat to opposing teams.
Here's a video of Thierry Henry portraying his lightning-quick pace.
Strength
Jostling and 'tactical fouls' have become a regular part in modern-day football. Defenders and goalkeepers specifically need to be rigid to put away all possible threats. The opponent players try their best to restrict forwards from settling into the game, a great physique allows the attackers to get over the challenges and keep possession of the ball.
Ball Control
No one can be considered a professional footballer without having apt ball control. One must have total control of the ball in their feet. Juggling and learning advance skills help players to improve their control over the ball.
Here is a video of Marcelo stopping a pass.
Positioning
A player who passes the ball and moves into empty spaces is a nightmare for man-markers. A player must always create spaces and make runs. He must be aware of opponents' positioning and have instinctive reflexes corresponding to their moves.
Also Read: 7 Unique Things in IPL 2020
Vision and Anticipation
A good player always anticipates the game. He spots the potential through balls and stops them. He perceives the opponent team's strategy and makes his move accordingly. He sees his teammates making runs and provides them with through balls or crosses.
Passing
This is the most obvious trait, you can't play football without having the passing abilities. The accurate passing is the first and foremost priority for any player. Good passing can help a team achieve glory.
Shooting
Players who have good shooting abilities can turn the big games at any point all they have to do is pull out a banger of a shot and before anyone knows the game takes a U-turn. It is one of the easiest skill to learn but hardest to master.
Conclusion
You'll need to work hard regardless of your position or your age. These characteristics take time to develop so you'll need to maintain a proper routine, work hard and eat well to become a Professional Footballer.