World Photography Day is celebrated every year to spread to joy, art, history, and science of Photography. It is an annual event that is dedicated to photographers and photography. So in this write-up, I will share some crucial information about World Photography Day 2023 including its theme, history, social media activities, etc. So let's start it.
Table of Contents
World Photography Day 2023
World Photography Day 2023 will be commemorated on 19th August like every year. This day is observed to pay tribute to the art of photography. It is a crucial part of our life because it makes us possible to capture the important moments of our life. This art needs to be celebrated and this year we are celebrating it with #WorldPhotographyDay.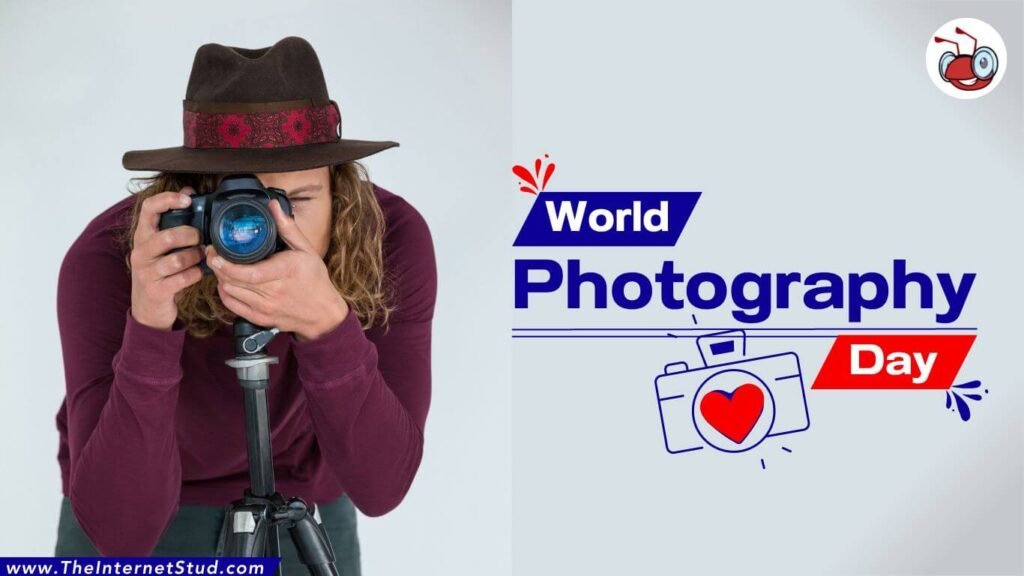 Apart from that, World Photography Week is also celebrated every year from 12 August to 26 August.
How To Celebrate World Photography Day?
If you are a photographer then you can upload a picture photographed by yourself on any social media platform by using the tag #WorldPhotographyDay. You can also join the campaign by filling out a form available on www.worldphotographyday.com/
World Photography Day History
World Photography Day history began in the early 19th century when a French man invented the Photographic technique. Actually, two French inventors Joseph Nicephore Niepce and Louis Daguerre created the "Daguerreotype."
Daguerreotype was a process of taking pictures of any object in which a copper plate coated with silver was used. It was a great and revolutionary invention in human life and thus on 19 August 1837, the French Government acquired this patent from the inventors. And because of that 19 August is selected to celebrate as the World Photography Day which was first celebrated on 19 August 2010.
This year, around 270 photographers participated in this celebration and they uploaded their pictures on the International Online Gallery which was visited by people from over 100 countries.
World Photography Day Theme 2023
World Photography Day theme 2023 is – "Landscapes". Photography Day is aimed to celebrate the joy of all kinds of photography but every year the focus of all photographers is pulled toward a particular thing and this year that is the pictures of Landscapes. So do not forget to upload your best photograph of landscapes with the tags #WorldPhotographyDay and #WorldPhotographyDay2023.
Final Words
Photography Day is a great concept for celebrating the art of every photographer. There are multiple events also organized on this day. It is a vital innovation in human life as it gives us a chance to capture the crucial moments that we never want to end them. Photography keeps such moments alive for us forever. Happy Photography Day 2023 to all photographers around the World.
Hope this information was useful and informative enough for you. Thanks for reading.
Want To Know: Which are the Upcoming Important Days in 2023?
FAQs
What is June 15th photography day?
15th June is commemorated as Nature Photography Day while on 19 August is observed the World Photography Day that includes the celebration of all kinds of celebrations.
What is the theme of World Photography Day?
World Photography Day theme 2023 is "Landscapes"