Teachers Day is considered one of the most important days in every teacher and student's life as it gives a chance to express love and gratitude from both sides. Usually, students plan to surprise their teachers in a different way on this day and thus here I came up with 5 Fun & Unique Ways To Celebrate Teachers Day this year.
Teachers' Day is celebrated on 5 September every year to pay tribute to the second President of India Dr. Sarvepalli Radhakrishnan as their birth anniversary lies on this day. Dr. Radhakrishanan was a teacher at various Indian and International teaching institutes, and this is why we celebrate his birth anniversary as Teachers Day in India every year.
5 Fun & Unique Ways To Celebrate Teachers Day 2023
Here I am sharing 5 Fun & Unique Ways To Celebrate Teachers Day 2023 so that you can interact with your teachers in a different way than you do in your regular days. It is the day to show some gratitude toward your teachers who are directly shaping your whole life, career, and personality. So let's get started.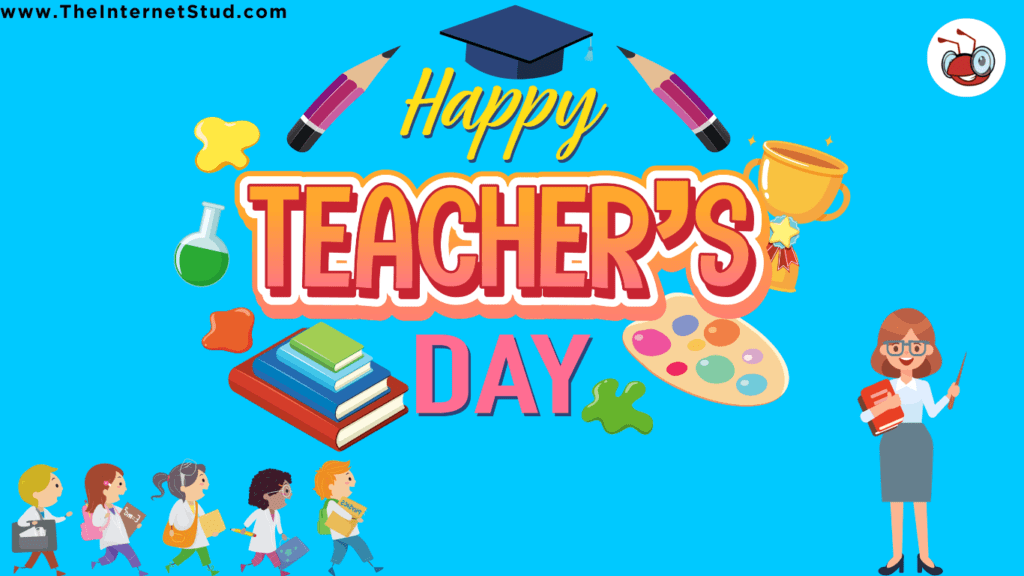 Plan A Potluck
To plan a Potluck is a great idea to celebrate Teachers Day 2023. Just ask each of your class fellows to contribute a dish of their choice and set up all the dishes in a unique in your classroom. Your teachers will be glad with this unique Teacher Day celebration as you can enjoy a happy meal with your teachers that you can not during other common days.
A Video Tribute
You can ask your classmates to create a short video for their favorite teachers, merge all the videos, and play it in front of your whole teacher staff. This video will make your teachers feel so grateful and they will be glad to know how you feel about the. This idea will be proven one of the best 5 Fun & Unique Ways To Celebrate Teachers Day 2023.
Games For Teachers
Teachers work so hard for you every day so on this teacher's day plan some interesting games and tell them to play those games. There can be no better way to give them a break from their duties than this. Select games of your choice, indoor or outdoor.
Must Read: 180+ Heat Touching Unique Birthday Wishes For Teacher
Plan A Tour
If your school keeps a Teachers' Day holiday, then you can also convince your teachers to plan a tour of some good places. The field tour is one of the 5 Fun & Unique Ways To Celebrate Teachers Day 2023. You choose the place of your choice and give them a surprise, this will add extra fun.
Talent Show In School
You can also organize a talent show in your school by gathering all the students and teachers at your school assembly place. Students can present any talent of their choice in this talent show like singing, dancing, acting, stand-up, poetry, etc. This will also be a great idea to celebrate Teachers Day this year.
Apart from all these 5 Fun & Unique Ways To Celebrate Teachers Day 2023, you can also create a memory book to gift your teachers, write a poem to tribute them, sing a song for them, and can also write a Thanks You note for your teachers.
Hope you got the right idea to celebrate this year's Teachers Day.
Click Here: To Read About India's Most Popular Educators.