India is achieving the goal of self-reliance gradually. In this sector, we are also moving forward in building our own defense infrastructure and types of equipment. I am here to tell some 15 Amazing Facts About INS Vindhyagiri, which was launched on Thursday by the President of India. Currently, there is a project going on in India called 17A and many Indian warships are being built in this project.
15 Amazing Facts About INS Vindhyagiri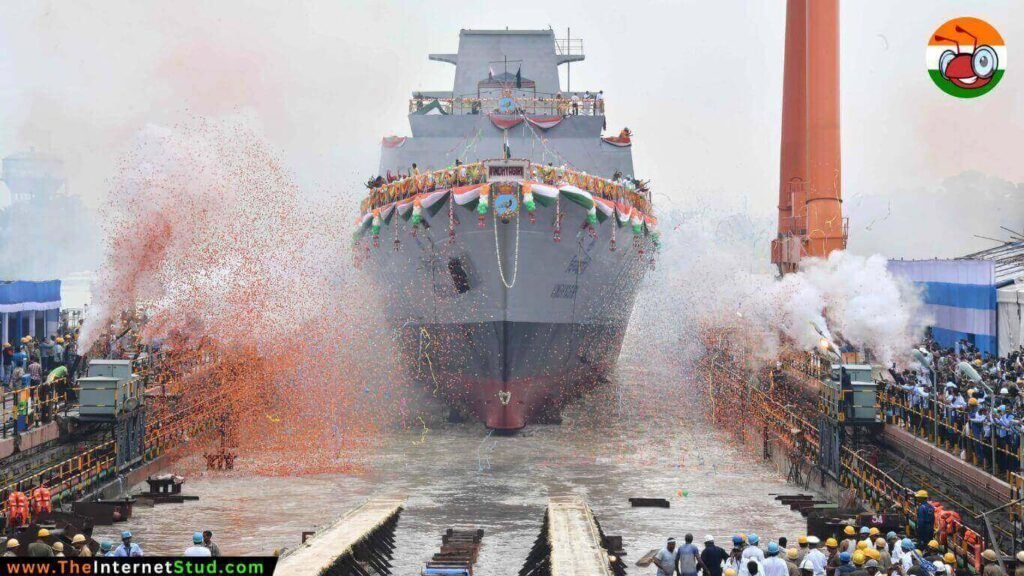 INS Vindhyagiri is that warship we are going to talk about in this whole write-up, and being Indians we all should be aware of these 15 amazing facts about INS Vindhyagiri. So let's start this segment of 15 INS Vindhyagiri facts.
INS Vindhyagiri is an Indian warship that has been launched on 17 August 2023.
The President of India, Shrimati Draupadi Murmu inaugurated the launch of INS Vindhyagiri.
The newest warship of India is launched from Garden Reach Shipbuilders and Engineers (GRSE) facility of Kolkata.
The newest warship of India is equipped with the newest technology as well.
The ship is sent for immense testing before it is used in the Indian Navy.
INS Vindhyagiri is the 6th warship of Project 17A.
It is named after the name of popular Karnataka Vindhyagiri Hills.
The warships under project 17A are manufactured by Mazagon Dock Ltd and GRSE.
Mazagon Dock Ltd has manufactured 4 ships while GRSE has manufactured 3 warships till now.
The first 5 warships were built between 2019 and 2022 by the manufacturing companies GRSE and MDL.
The whole project 17A is designed by the "Warship Design Bureau" which is the part of Indian Navy.
Earlier also there was a warship named INS Vindhyagiri, that served the Indian army from 1981 to 2012.
And the newest warship of India – INS Vindhyagiri also pays tribute to its ancestor Vindhyagiri the Leander Class ASW Frigate.
The manufacture of warships under Project 17A is the symbol of embracing the confidence and determination of indigenous defense capabilities.
The launch of INS Vindhyagiri is also the symbol of India's self-reliant Naval Force.
Final Words
There is no doubt in this statement that India is becoming a self-reliant country gradually in every sector including space missions. And project 17A has proved that now we are self-reliant in the defense system as well.
During the inauguration ceremony of INS Vindhyagiri, Indian President Srimati Draupadi Murmu said that "I am happy to be here at the launch of (INS) Vindhyagiri. This event marks a move forward in enhancing India's maritime capabilities,".
It is really a pride moment for Indians and a slap on the cheek to those people who understand India even a little less than any other country. In fact, we are at the top. Hope these 15 INS Vindhyagiri Facts were interesting and fascinating for you. Thanks for reading.
Must Read: Every About the New Parliament Building and Vista Project.
FAQs
What is INS Vindhyagiri?
INS Vindhyagiri is the newest warship of India that is launched on 17 August 2023 by the President of India Srimati Draupadi Murmu. It is also built to pay tribute to the predecessor INS Vindhyagiri which was launched on 8 July 1981 and sank on 30 January 2011 after colliding with a German Merchant Vessel.
What is the motto of the Indian Navy?
"Sam no Varunah" is the motto of the Indian Navy that translates 'Be auspicious unto us Oh Varuna'. Varuna is considered the God of the Ocean in Hindu Dharma.