Whenever you visit a new destination along with the daily adventure, night outs add a different texture to the trip. If you ever visit Toronto and want to go to hang out for the night parties in the club then here we are to spot a perfect vibrant nightlife and diverse music scene for you with 7 Best Places For Clubbing In Toronto In.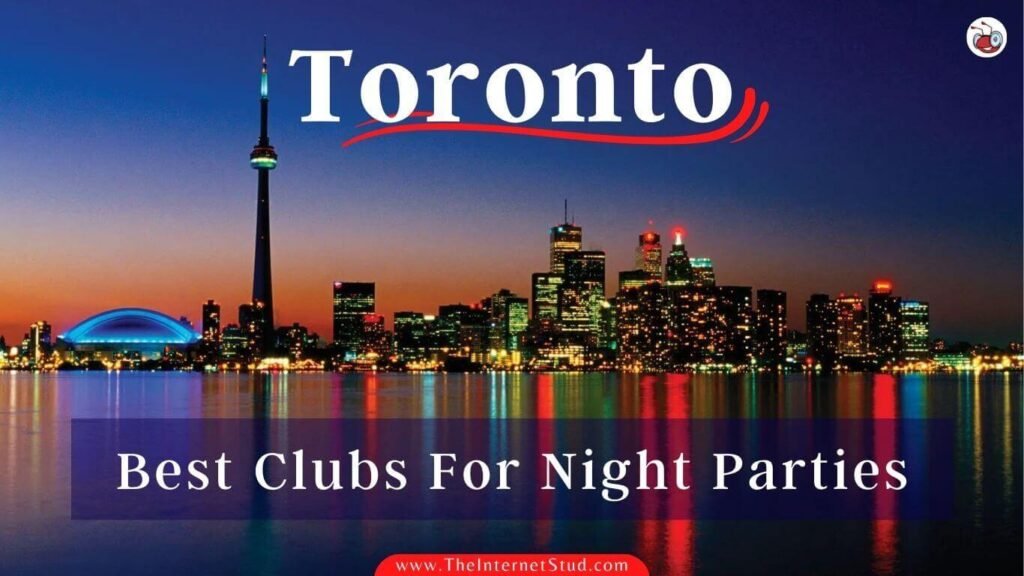 Whether you are a high-energy type of person or a laid-back lounge type the Toronto clubs will make your night. So are you ready to loosen your feet to dance at the club of your choice in Toronto? If yes then let's go ahead to list the best 7 Best Places For Clubbing In Toronto In.
1. Rebel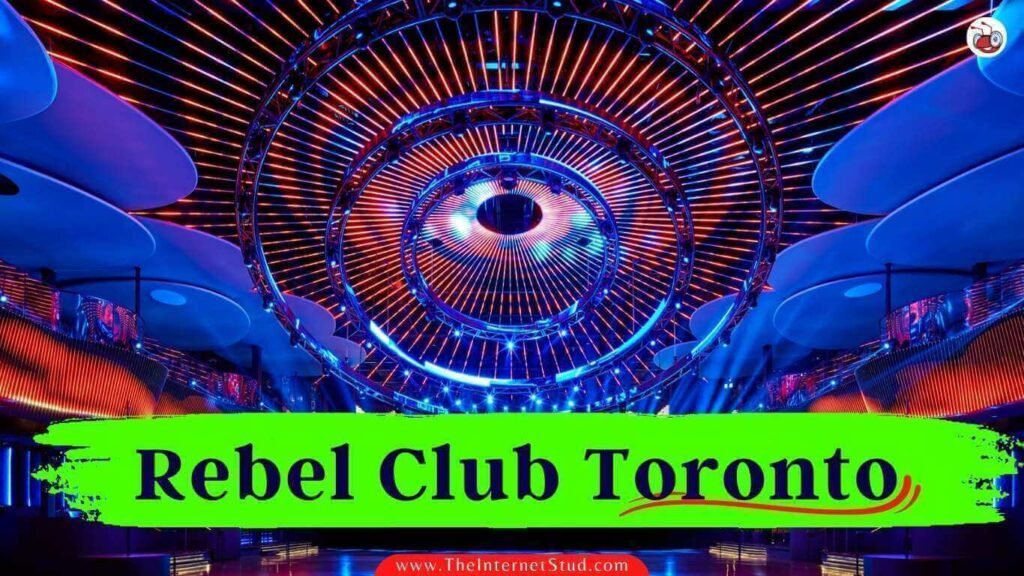 Address: 11 Polson Street, Unit 1, Toronto, Ontario
It will be fascinating to party with 4000 strangers at Rebel. I said this because Rebel is the most immense club in Toronto with a total capacity of 4000 people at a time. Also, depending on the music played you will find four different rooms there.
The main room of the Club plays the mixed music of Top 40, EDM, and Hip-Hop, the purple room plays only R&B and Hip-Hop, and the Noir Room composes EDM, Tech & Trance, and you will taste the Top Latin / Reggaeton bangers in Savage room.
The age limit to get entrance in the Rebel is 19+ but you will find people of all age groups and statuses dancing on the same floor there. Rebel is one of the 7 best places for clubbing in Toronto.
2. Toronto Beach Club
Address: 1681 Lake Shore Blvd East, Toronto, Ontario
A night party at the beach is the coolest thing you can do in Toronto. The Mediterranean menu of Beach club will land you in another world after the Sun goes back to its house.
Toronto Beach Club is open for all the 19+ but if you are not ready to carry the headache of dress code then Toronto Beach Club is not for you.
3. The One Eighty
Address: 51st floor of the Manulife Centre, Toronto, Ontario
When you want to get high the highest Club in Toronto will be best for you. The One Eighty Club in Toronto is set on the 51st floor of Manulife Centre in Yorkville which makes it one of the best rooftop clubs, this makes it the most popular club in Toronto.
Having a night party while touching the sky of Toronto can add one more star to your tour. The seasonal drinks and the view of over Toronto will make The One Eighty club one of the 7 best places for clubbing in Toronto in 2023. But you can not enter The One Eighty Club if you are under the age of 19. The One Eighty is one of the 7 best places for clubbing in Toronto.
4. Lavelle
Address: 627 King St W, Toronto, Ontario
Lavelle will give a completely unique and fascinating experience with its open and sky-touching pool sites. At Lavelle, you will find three pools on the rooftop with a touch of Brazilian and Japanese signature cocktails and food.
Lavelle is fully transformative as it changes into a trendy lounge and restaurant with an evening. The best part of Lavelle is the three rooftop pools that somehow give you a feel of being in the ocean under the sky.
Lavelle is for adults only so those under the age of 19 can not take entry and if we talk about the dress code then you have to wear some fashionable attire.
5. Lost and Found
Address: 577 King St W, Toronto, Ontario
When you head out to Toronto's nightlife, you'll find the small but banging Lost and Found Club. The perfect destination to enjoy mainstream hip-hop. Lost And Found is not so heavy in capacity but is a great place to experience a night out in a smaller but underground spot.
Lost And Found is mostly popular for its hottest playlists of hip-hop music and when you are at a spot like a club the only thing that makes your mood is fabulous or damn mind-shaking music.
The biggest drawback of Lost And Found is the size of the club. On special events, it gets filled up shortly and you have to dance shoulder to shoulder with other people
6. The Pilot
Address: 22 Cumberland St, Toronto, Ontario
As its name suggests, The Pilot is an extraordinary and appreciable bar themed like a real aviation setup. You will catch the ground as a simply decorated Lounge and exceptionally comfortable environment. The Pilot offers a stunning rooftop bar for an unforgettable evening with a classic menu.
You have to wear something casual before making an entertaining entry into the club.
7. 44 Toronto
Address: 627 King Street West, Toronto, Ontario
44 Toronto is the newest player in the nightlights of Toronto. According to its creators, 44 Toronto is designed completely incompatible with other clubs, and it is based on a different idea. Their main objective 44 Toronto is to give the people of Toronto a taste of Las Vegas, Los Angeles, and Miami.
44 Toronto is a seed of current generation thought, so maybe you will get a unique and unparalleled experience here which is not possible to get anywhere else. The uniqueness of this club makes it the most popular club in Toronto.
But it can be a drawback for you as well. May you are not ready for certain new changes and want to chill out in the older way.
Check Here: The list of Holidays In 2023
Final Words
In conclusion, we can sum up that Toronto is full of diverse nightlife city, offering unique atmospheres and experiences. Whether you like a packed night party, rooftop under the blue sky, pool party, or having fun at a beach party, Toronto offers something for everyone.
It's worth exploring them all to find your perfect spot for a night out in Toronto.
FAQs
Is Toronto good for clubbing?
Toronto is a nation with a separate nightlife and has lots of awesome clubs. So Toronto is absolutely good for clubbing.
How much is it to get into 44 Toronto?
44 Toronto nightclub cover charges are $40. So you have to pay $40 and there is no reduction in this amount.