Some days ago we saw one of the biggest revelations in the world of finance: the Pandora Papers. In this revelation, we found some shocking names of people who are world leaders in their field such as prime ministers, celebrities, sportspersons, etc.
But what Pandora Papers are all about? Is it an illegal scam? Let's break down everything in simple words.
What Are Pandora Papers?
The Pandora Papers is one of the biggest financial data leaks in the world. The Pandora Papers reveals how super-rich and powerful people of the world try to avoid paying taxes.
In 2019, The International Consortium of Investigative Journalists (ICIJ) got the tip of a vast collection of data from 14 offshore companies. This data contains 11.9 million files of approximately 3 terabytes of data. It holds 6.4 million documents, 100,000 images, and 1.2 million emails.
This complete data shows how super-rich people hide their money in different parts of the world and do not pay taxes.
Research gathering of this vast data was not an easy task. In order to process the research of such big data, ICIJ invited over 600 journalists from 117 countries to participate in this investigation to filter the data. Many prominent journalists participated in this investigation, for example, the BBC and The Guardian from the UK, The Indian Express from India, and many more.
This research of Pandora Papers took 2 years and now in 2021, they revealed the result of the investigation and the results were shocking for everyone. The report includes names of super-rich people like rock stars, celebrities, sportspersons, prime ministers, mayors, government ministers, judges, military generals, over 100 billionaires from over 100 countries in the data leak.
Is It Illegal Or Scam?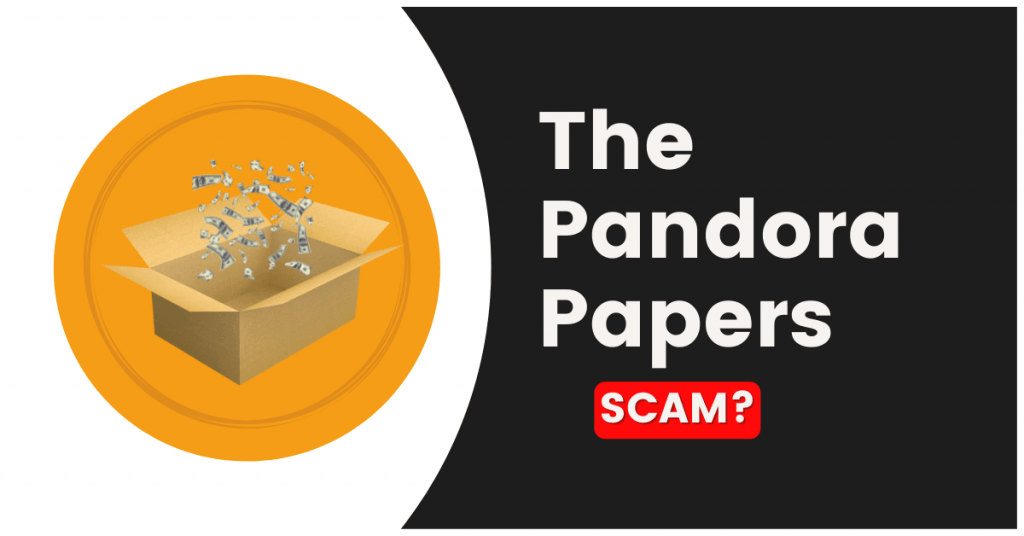 Before jumping to any conclusions let us understand what exactly the Pandora Papers tell us? What have done by these people who got exposed in Pandora Papers 2021? How do rich people try to avoid taxes?
How Rich People Avoid Taxes?
To be honest, there are many ways to do this such as farming foundations and trusts, creating shell companies, sending money from one company to another, and sending money to other countries.
But according to the Pandora Papers, there is a common technique that is used by most people in the Pandora Papers leak, that is, Offshore Accounts, so we will discuss it in detail. Before we go straight to offshore accounts, let us clarify one term "tax heven" which will help you to understand it more clearly.
There are many countries where it is easy to set up new companies, countries with no income tax or corporate tax, or nominal tax, and countries where laws make it difficult to identify the owner of the company. These countries are known as Tax Heven.
There is no specific list of the countries known as tax heven but some popular names are Bermuda, Cayman Islands, British Virgin Islands, Antigua, and Netherland.
What Is Offshore Account?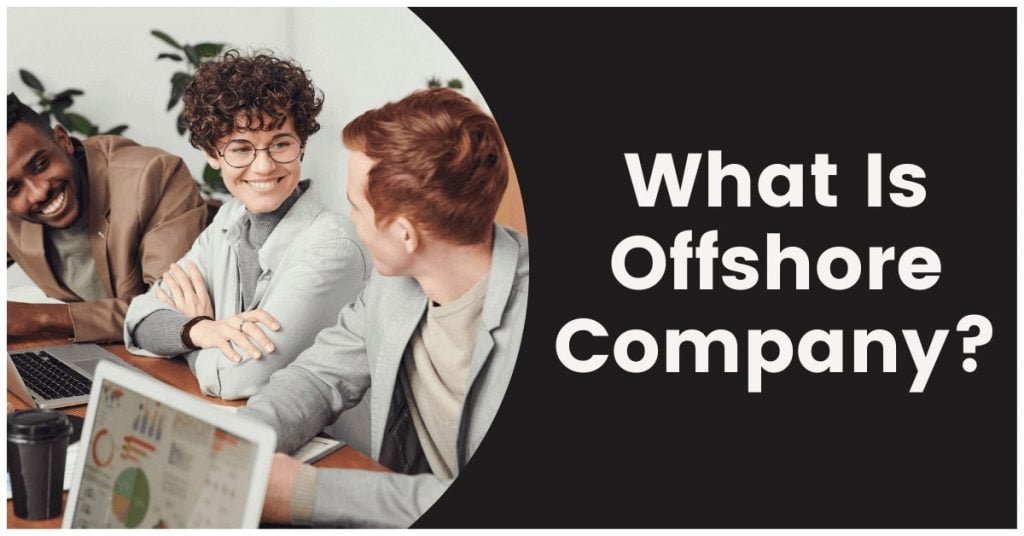 According to the Pandora Papers 2021, wealthy people set up an offshore companies in these tax heven countries. But usually, they don't want to do this in their own name to maintain privacy.
So they go to the wealth manager or a lawyer or a tax advisor. They give money to a wealth manager who sets up a company on their behalf. This is how they set up an offshore company without getting fully involved in it.
This offshore company has a separate bank account, which is used to make big purchases such as private jets, luxury property, private boats, etc. These expensive things are bought in the name of an offshore company so that no one can know the real name of the owner behind it.
Since the offshore company is established in a tax heven country, they pay no taxes or very nominal taxes. They send their money to an offshore company account, so they have to pay a little tax in their own countries. So is it illegal to do so?
Since they are looking for loopholes in the financial system and not breaking any rules, it is not necessarily illegal to do so in every situation. It is not illegal to pay money managers so that they can spot loopholes in the tax system to save their taxes.
So everyone whose name appears in the Pandora Papers has done something illegal, it can also be done legally. Another reason behind creating offshore companies could be the protection from criminal attacks or security against unstable governments.
Read this article till the end as we will also discuss its solution. We would also like to know your opinion about it because your opinion means a lot to us.
How Much Money Found In Offshore?
Although it is not possible to say the exact amount, according to the ICIJ, the wealth hidden offshore can range from $6 trillion to $32 trillion. According to the International Monetary Fund, using this offshore technology causes governments worldwide to lose up to $600bn in taxes each year.
Pandora Papers List
Since the list of people found in Pandora Papers 2021 is very long, some of them are famous people that we have mentioned here. Let's take a look at them:
Shakira, Colombian singer
Sachin Tendulkar, Indian Cricketer
Sheikh Mohammed bin Rashid Al Maktoum, Prime Minister of the United Arab Emirates
Tony Blair, former Prime Minister of the United Kingdom
 Shaukat Tarin, Finance Minister of Pakistan
Pakistan Moonis Elahi, Minister for Water Resources
Satish Sharma, former member of the Union Cabinet in the Government of India.
India Harish Salve, former Solicitor General of India
Anil Ambani, Indian businessperson
India Nirav Modi, Indian businessperson
Ángel Di María, Argentine football player
Svetlana Krivonogikh, associate and alleged former lover of Russian President Vladimir Putin
The list is huge but some of them are mentioned here, if you want to find more people and organizations involved in Pandora Papers, click here after reading this article.
Is There A Solution Of Pandora Papers
First of all, the question is, is it possible to stop such activities? The answer is not clear because if the government makes more rules for taxpayers to prevent such activities, the tax system will become more complex.
Every common man will have to go to the tax advisor to pay taxes, it will be difficult for a common man to understand the system. And rich people can pay a wealth advisor to find another loophole in the new tax system.
What if the minimum tax threshold was set globally? It may limit such activities, but not all countries would agree to it because the economy of these countries depends on businesses that come out of the border and set up in the country.
As we can see it is not a one-day process, we have to control it by upgrading our tax system day by day and we will definitely find the solution. But who will find the solution? Government? But it includes many people who are from the government, some of them from the Income Tax Department. Will the government take action to stop this?
Final Words
The moral of the story is that many famous people have been found in the Pandora Papers data leak, but that doesn't mean that each of them did some illegal activities. They evaded their taxes with the help of some techniques, which have been discovered from the flaws of our financial system.
There may be some people who have done some illegal activities to hide their money from the world.
As a common man, this is having a direct impact on us because if these rich people of our countries pay the full tax then surely our economy works positively. Technically we are paying tax on their behalf as well.
Let us know your thoughts on this article in the comment box.
FAQs
Are Pandora Papers Illegal?
As we explained in the above article we cannot say that everyone exposed in the Pandora Papers leak did something illegal. This can be done with the help of flaws in the system. Similarly, not everyone exposed in the Pandora Papers is innocent.
When Pandora Papers Come Out?
The Pandora Papers is published by the International Consortium of Investigative Journalists (ICIJ) on 3rd October 2021, the investigation was started 2 years before.
What Is The Meaning Of Pandora?
The word Pandora came from the word "Pandora Box", basically Pandora Box is known as a source of many problems.
Why Pandora Papers Matter?
Pandora Papers matters because it is not all about the super-rich people who avoid paying taxes. Through their activities to avoid paying taxes, common people are paying more tax. So it is directly affecting our country's economy and the common man.
Who Published Pandora Papers?
Pandora Papers is published by the International Consortium of Investigative Journalists (ICIJ) on 3rd October 2021.