HDFC Ltd is one of the leading housing finance companies in India that offers financial products in the form of Home loans while HDFC Bank is also one of India's leading banks in private sector banks that offers all the necessary banking services.
HDFC-HDFC Bank Merger
Last year in April 2022, HDFC-HDFC Bank Merger was announced. This means that both companies will become one and will operate as a single entity after the completion of the HDFC Ltd-HDFC Bank Merger. According to the sources, the merger will be effective from 1 July 2023.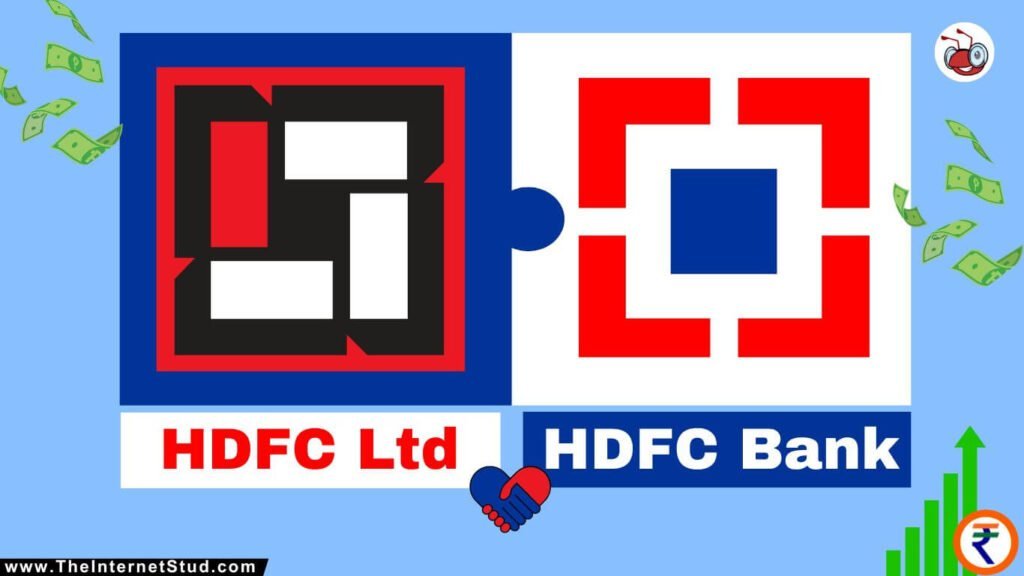 On 30 June, HDFC Ltd and HDFC Bank board members will conduct a meeting to discuss and describe information related to the HDFC-HDFC Bank Merger. After this meeting, the HDFC-HDFC Bank Merger is effective from 1 July 2023. Here I am sharing some crucial key points related to this historic merger in Corporate India.
Effect On Shareholders
Due to this merger, the trading of HDFC shares will be terminated in the stock market on 13 July 2023. The shareholders of HDFC Ltd will be given 42 shares of HDFC Bank in exchange for 25 shares of HDFC Ltd.
Key Points of HDFC Ltd & HDFC Bank Merger?
As per the information on the official websites, after the merger of HDFC Ltd and HDFC Bank, the market capitalization of the joint venture became ₹14,73,953 crore. Reliance Industries market cap is ₹17,25,704.60 crore and TCS's (Tata Consultancy Services) market cap is ₹12,07,669.91 crore, this means, after the HDFC-HDFC Bank merger, it has become the 2nd most valuable entity in the country.
On the other hand, after this merger which is effective by today, HDFC Bank will become the 4th largest Bank in the World after JP Morgan Chase & Co, Industrial & Commercial Bank of China Ltd (ICBC), and Bank of America Corp.
Not only this but it is also claimed that this HDFC Ltd & HDFC Bank Merger is the biggest transaction deal ever in the Indian corporate sector with the $40 Billion all-stock deal. All-Stock-Deal refers to the purchasing of all the shares of a company from its all shareholders by another company or entity.
Read More: Exclusive News with The Internet Stud.